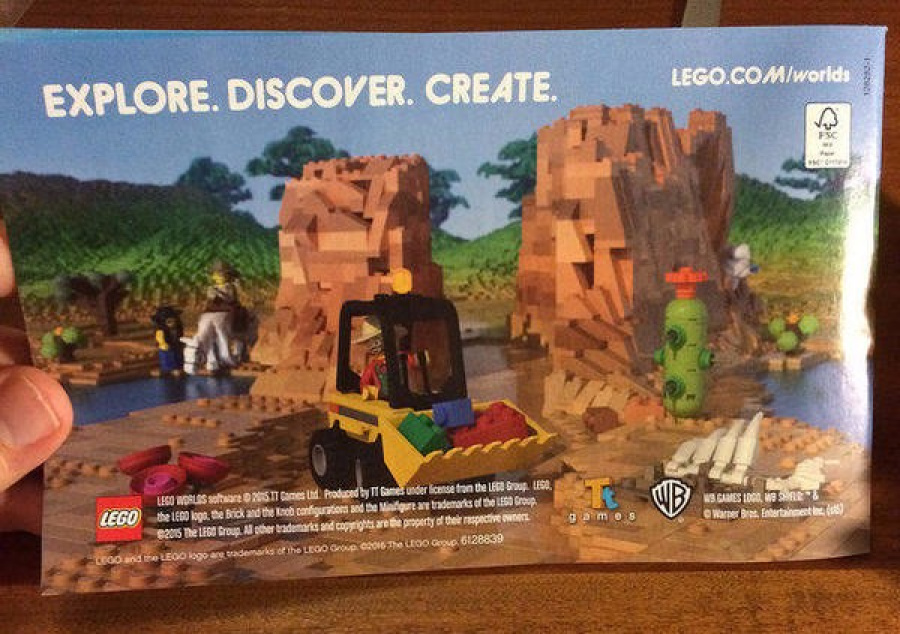 Minecraft has often been described as virtual Lego, and we've even had crossover Lego sets based on the popular video game. However, it now looks like the Danish toymaker is taking on Mojang directly with its own world-building title.
The flyer shown above apparently shipped inside a new Lego toy set, and appears to show the next Lego video game. Dubbed Lego Worlds, this release is different from the forthcoming Lego Dimensions as it has a clear focus on building and creation, rather than using NFC-powered toys.
In case you were wondering, visiting the URL shown in the top-right corner of the flyer currently results in a "Page Not Found" message.
If this is the real deal rather than an elaborate fake - and the game is coming to the Wii U - then it could be the closest thing Nintendo fans will get to Minecraft. TT Games and Warner Bros. Interactive have yet to comment on the rumour, but then again, neither company was particularly quick to discuss the leaks surrounding Lego Dimensions, either.
Let us know what you think by posting a comment below.
[via gonintendo.com]