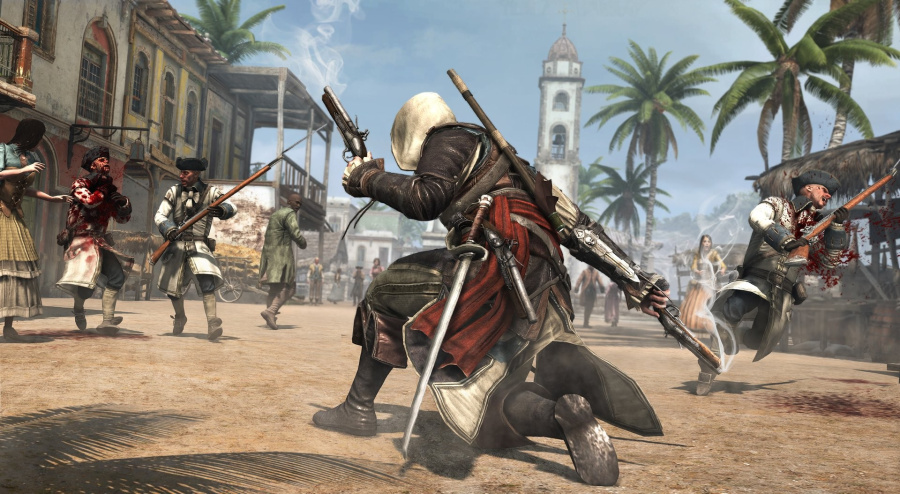 While it's easy to focus on the major first-party and exclusive games on the way to the Wii U in the coming months, it shouldn't be forgotten that Assassin's Creed IV Black Flag, one of the highest profile multi-platform games of the year, is coming to the Wii U. It was perhaps surprising that a numbered released followed hot on the heels of Assassin's Creed III, and that it's also set in the Caribbean, with various figures including famous real-life pirates set to feature prominently.
Of course, the release on the Wii U will have its own non-story subplots, as Ubisoft and no doubt Nintendo will monitor its sales and progress on the system, especially with the title also arriving on Xbox 360, Xbox One, PS3 and PS4. As is always — unfortunately — the case, we're also left hoping that Nintendo gamers will receive a high quality, full featured version.
In an interview to be published later today Robin Lavallée, the Wii U project manager of the system's team of 15 in the company's Quebec Studio, addressed our enquiries regarding the performance we can expect on the Wii U. While Assassin's Creed III was a reasonable port, there were undoubtedly moments, such as crowded battle scenes, where the framerate and performance would undergo a substantial dip on the console; he's told us that the team is confident such areas should be improved this time around.
I'm happy you are asking the question, the team worked really hard during the last month to increase the performances on the Wii U version… and one of those points was the crowded battle scenes. So the quick answer is, yes we have worked to improve this on Black Flag.

...The Wii U architecture poses some technical challenges that we've been able to thankfully overcome. It hasn't been easy, but we're really proud of the final result on this console.
We'll need to wait and see whether these assurances are delivered upon in the final product. Be sure to check back later today to see the whole interview and learn more about this latest entry and its Wii U iteration.