We move into the New Year at pace, and our retrospective of Nintendo in 2014 continues at its own - slightly slower - tempo. The April to June entry covered a number of big announcements and the E3 festivities, so as we shift into the third quarter of the year we can reflect on Nintendo picking up momentum ahead of the vital end-of-year period, with some key retail releases and clever initiatives bringing positive attention to the 3DS and Wii U.
July
The month kicked off with serious business for Nintendo as details emerged from it shareholder's AGM, from which Satoru Iwata was absent; much of the focus was on Shigeru Miyamoto. The developer set hearts a flutter - and speculation into overdrive - by stating that there are a few Zelda titles in development (we now know what these are, including Hyrule Warriors at that time, while it was emphasized that Nintendo's focus would remain on entertainment products despite the ever-approaching Quality of Life (QoL) platform. Business would return to the forefront again at the end of the month with Nintendo's Q1 financial results; they were disappointing and showed stalled momentum, yet the big N stood by its projections for the year. As for Satoru Iwata, an update stated that he was recovering steadily and continuing his work as President of the company.
Moving onto games, there was plenty of hype-building for upcoming blockbusters, particularly with regular exciting updates and reveals for Hyrule Warriors. Hype for Pokemon Omega Ruby & Alpha Sapphire continued apace with Mega Evolution reveals, while Nintendo made the most of anticipation for the upcoming Super Smash Bros. titles by pre-announcing and live streaming a short character reveal trailer for Captain Falcon, Lucina and Robin. Nintendo also filled a gap in Wii U functionality with an update that added console to console transfers. Feathers were ruffled in North America, too, when the annual Club Nintendo Elite Rewards were revealed to be download-only, without no calendars, CDs or tote bags in sight.
Elsewhere, announcements for games in Japan to make the West nervous were present once again, with Dragon Quest X on 3DS and a new Fatal Frame for Wii U doing the job. There was controversy and allegations of cheating at the US Pokemon National Championships, while Mario Kart was in the news thanks to the efforts of hackers exploring unused code in the Wii U entry. Yo-kai Watch fans could enjoy a Direct for the sequel, meanwhile, as Stealth Inc 2: A Game of Clones developers Curve Studios talked up the Wii U eShop.
Our favourite 4th July video, finally, featured Jeremy Ellis, The Roots and DJ Jazzy Jeff performing a Mario medley.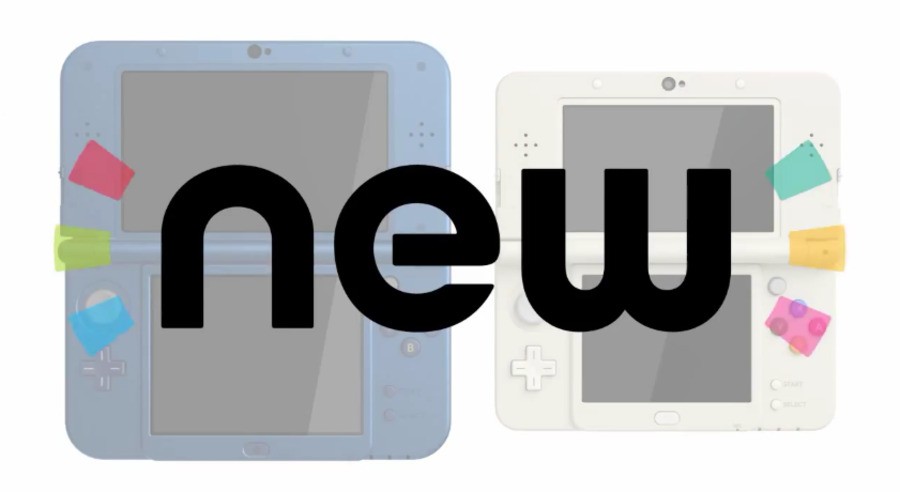 August
Moving into August, the biggest announcement was for new hardware - the New Nintendo 3DS. Announced out of the blue in a Japan-only Nintendo Direct, it caused a frenzy of activity online; rather like the transition from DS to DSi this revision brought new features. Functionality that would only grace Japan and Australia / New Zealand in 2014 included a c-stick (second sort-of Circle Pad), NFC support, improved 3D viewing angle, a faster CPU and more; the hardware is due - we anticipate - rather soon elsewhere in the West, in light of the recent 'Ambassador' promotion in Europe.
Beyond hardware Nintendo's focus was on its major releases; a special Nintendo Direct taught us a lot more about Hyrule Warriors. Smash Bros. was in the news in multiple ways, with a host of reveals including a special 3DS XL hardware design, while Nintendo was unable to prevent unofficial footage from revealing new characters, a leak that proved to be accurate. Mario Kart 8 grabbed a lot of attention courtesy of DLC; the expected update and free Mercedes DLC paved the way for a reveal of paid-DLC featuring Zelda, F-Zero and Animal Crossing content. With news like that confirmation that the racer had passed one million sales in the US seemed like only the beginning.
Moving onto Pokemon, Game Freak continued to tease out more details, Mega Evolutions and more through the Japanese media, while we couldn't help but be baffled by a Twitch channel dedicated to Fish playing Pokemon. It was a month to get fans of various franchises chattering and debating, too - a Pokemon trading card game prompted some complaints due to its announcement for iOS, while concept art for a female Link or 'Link's daughter' in Hyrule Warriors caught a lot of attention. On the weirdness front, meanwhile, Nintendo of America hijacked a semi-traditional August thing in declaring it the month of Princess Peach, and Reggie Fils-Aime - along with assorted other NoA executives - finally completed the Ice Bucket Challenge.
September
September brought two major presentations from Nintendo; the biggest splash was undoubtedly made by a lengthy Nintendo Treehouse live stream, which showed off various games. It was an off-the-cuff announcement at the start that caused an internet meltdown, however, as a Super Smash Bros. for Nintendo 3DS demo was unleashed in Europe and North America; with four codes being sent to select Club Nintendo members there was extensive bartering for codes, while some were even sold on eBay. The buzz was, in a word, crazy. Smash Bros. for 3DS dominated a lot of attention, also, due to its full release in Japan. Live streams naturally revealed everything about the game, with Nintendo oddly pretending it wasn't happening by 'revealing' the same details much later. There were peculiar tales of Princess Peach players being suddenly banned from online play, before North American gamers were finally put out of their misery - a trailer confirmed the Wii U version's release date.
There was a Bayonetta 2 Nintendo Direct - with slight variations between regions - that showed off the excellent action title ahead of its October arrival. Hyrule Warriors wasn't to be left out, as Nintendo revealed details for the Master Quest DLC; the game's arrival in the West certainly excited die-hard fans, with some queuing for hours in New York to get hold of a special edition. When speaking to Eiji Aonuma and colleagues we also learned about how the concept for the crossover came together - apparently Shigeru Miyamoto had flipped the tea table. Pokemon ORAS buzz was also going into overdrive, and news of a special demo got fans rather hot and bothered.
The special edition crowd had non-Hyrule goodies to excite them, too - Capcom announced a lovely Monster Hunter 4 Ultimate collector's edition, and GameStop in the US had exclusivity on a NES-themed 3DS XL. A Wii U system update pleased those with organisational skills with the inclusion of folders and an improved UI. Ubisoft finally gave a release date for Watch Dogs, too, for what it was worth.
To end on a lighter note, we were particularly charmed by a smart watch with a neat GoldenEye-style interface, while we showed our appreciation for the Nintendo 64 by launching our Nintendo 64x64 series. 64 games reviewed over 64 days in 64 words.
---
Check back soon for the final part in which we tackle the busiest period of the year, as Nintendo released a whole load of big-hitting games for Wii U and 3DS.