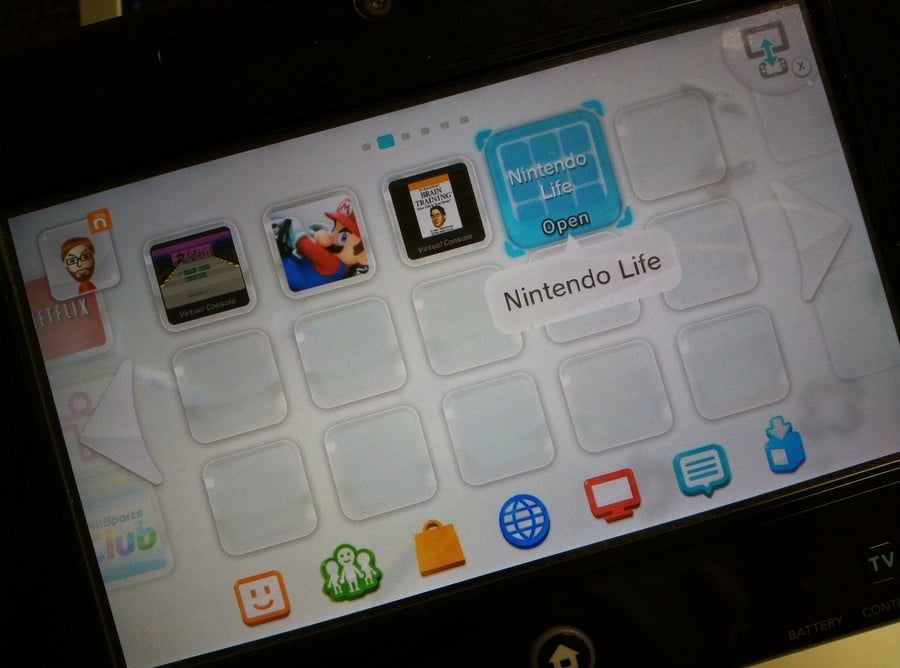 The latest version of Nintendo's Wii U software — 5.2.0 — has been released to the masses, and brings with it a feature that many users have been demanding for over two years: folders on the Wii U Menu.
Folders have been a part of the 3DS' internal software since 2012, and their organisational abilities have made many user's consoles considerably less cluttered; now you can do the very same thing on your Wii U.
The Home Menu has also had another facelift which shifts the buttons around into a slightly more appealing layout. The only real change in this update is that the 'Close Home Menu' option has been removed and replaced with a button that says 'Resume'. This new button plays the same role as its predecessor.
Quick Start will now also boot up if you press the TV button on the GamePad, and you can now hide certain functions from appearing on the menu if you don't want them to in the system settings.
Check out the full list of changes from Nintendo:
Changes in system software version 5.2.0E

Folders can now be created in the Wii U Menu to group and better organise icons.
An icon to start the Download Management application has been added to the Wii U Menu.

The layout of the HOME Menu (the screen that appears when the HOME Button is pressed) has been changed.

The Quick Start screen is now also displayed when starting the Wii U console using the TV Button on the Wii U GamePad.
An option to hide certain applications from the Quick Start screen has been added in Quick Start Settings under Power Settings.

Characters that are not used in download codes or Nintendo eShop activation codes (because of their similarity to other characters) can no longer be entered when redeeming a code.
System stability improvements and other adjustments

Further improvements to overall system stability and other minor adjustments have been made to enhance the user's experience.
A relative smörgåsbord of additional functionality in this update; what part are you most looking forward to? Let your voices be known the comments section below.
[source nintendo.co.uk]