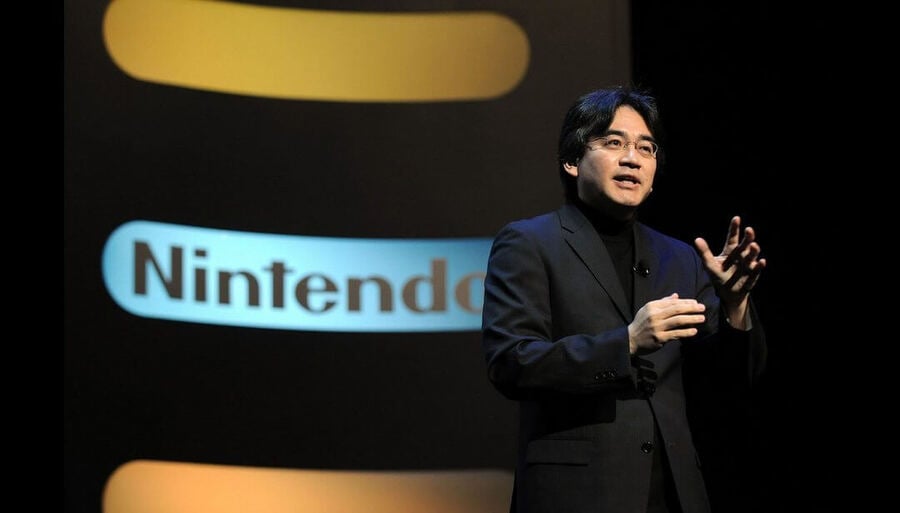 Earlier this year there was some concern when it was announced that Satoru Iwata would miss E3 for health-related reasons; it was later confirmed that this was due to an operation to remove a bile-duct growth, with the recovery from that surgery forcing Satoru Iwata to miss the company's AGM (Annual General Meeting of Shareholders) on 27th June.
The company has maintained a line that Iwata-san continues to fulfil his duties as President while recovering, and in a call today (reported by Bloomberg) it's been reiterated that Iwata-san has resumed work through email "and by other means", which is likely to mean video conferencing. Below is the quote from Nintendo spokesman Yasuhiro Minagawa.
Iwata is recovering steadily. There is no interference with his business as president.
Bloomberg has also sought comment from investment officers and analysts on Nintendo's current performance. After the Q1 losses reported this morning Amir Anvarzadeh, manager of Japanese equity sales at BGC Partners Inc. in Singapore, said the following.
Nintendo is a very large ship and one or two hits cannot easily move its dial. Thanks to thousands of free games being offered on smartphone platforms and its home console likely to continue to struggle, we see no recovery prospect for the business.
Hideki Yasuda, analyst at Ace Research Institute in Tokyo, similarly sees a likely struggle with the Wii U, stating that Nintendo will nevertheless need to bear with the system for this generation of hardware.
It is difficult for Nintendo to generate a lot of benefit from the Wii U. Nintendo has to put up with it for several years and needs to wait for the next console.
Finally we have Yasuaki Kogure, chief investment officer at Tokyo's SBI Asset Management Co, who acknowledged that "Mario Kart [8] sold well" but stated that "it didn't solve all of Nintendo's problems."
As we've partly outlined in our own editorial on the results, there are some worrying signs of low momentum for Nintendo at present, though the company is no doubt backing its line-up for later in the year and beyond — along with its various plans for its hardware business — to deliver the profits it's projecting.
It's also a positive to have an update on Satoru Iwata's progress, and we wish him well in his continued recovery.
[source bloomberg.com]