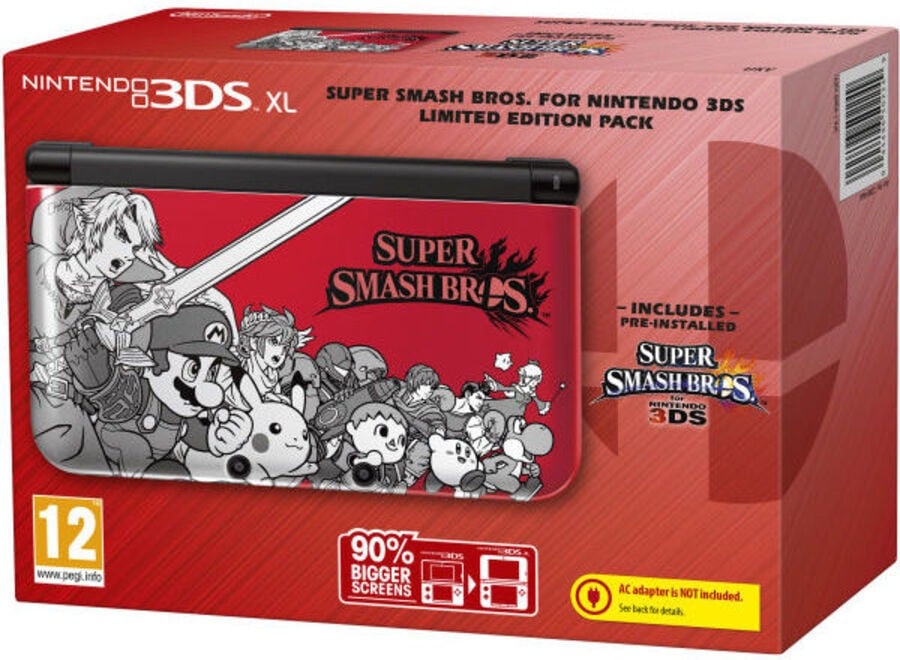 Nintendo has announced a new addition to its range of limited edition 3DS XL consoles, and this time it's celebrating Super Smash Bros. for Nintendo 3DS.
The special edition red console will come bundled with a digital copy of the game it represents, as well as an undeniably gorgeous design displaying many of the most recognisable fighters from the series, including some newcomers.
Frankly who wouldn't want a 3DS XL this glorious? If you've been holding out on buying the handheld machine until Smash Bros. comes out this could well be the console you'll want to show off to your friends. To make your money go even further (if you're in the UK), you can get a free shirt and sweatband if you pre-order from the Official Nintendo Store. If you've already got the console you can still get the bonuses by pre-ordering the game by itself!
This is currently only confirmed for Europe, but rest assured we'll update you if a North American equivalent is announced. You can find a link to all the listings in the UK store here.
Has this got your blood boiling for a brawl? Let us know if you like.