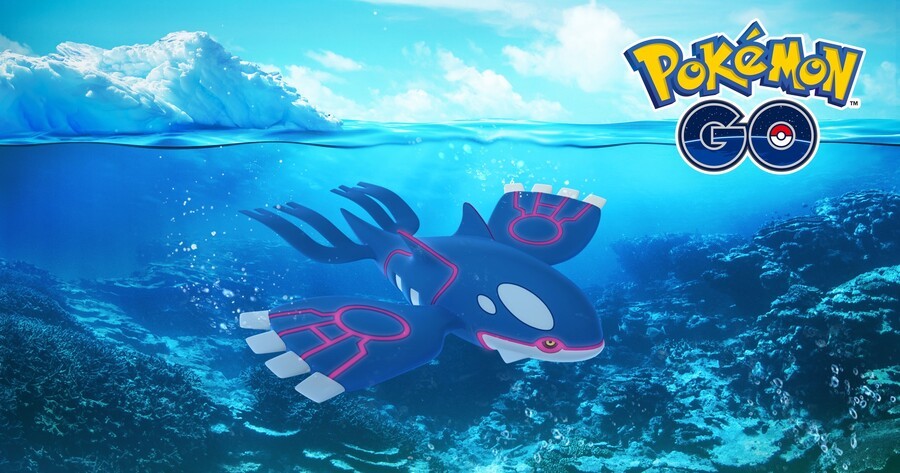 Catching the right Pokémon, training it, and evolving it is only half the battle in Pokémon GO. Arguably, the most important aspect of a Pokémon is its moves, as you can bring down a much more powerful Pokémon if yours has the better moveset.
It gets a little bit more complicated when you realise that there are two different types of moves: fast moves and charge moves. The names are pretty self-explanatory.
In this guide, we're going to list every single move in Pokémon GO in order of the damage they inflict, and explain how it all works from getting TMs to using a charge move.
How do fast moves and charge moves work in Pokémon GO?
Basically, you use fast moves to build up energy and then use that energy to unleash a charge move when you've built up a sufficient number.
Each fast and charge move has a different energy gain or cost associated with it, and finding the balance that's right for you is key.
Efficiency is the most important aspect, though. You want to deal solid damage with your fast attacks, while also building up a steady stream of energy. Then, you want to spend that energy wisely with a charge attack that deals sufficient damage.
It's not all about how much base damage each move inflicts, either. Arguably, the most important thing to note is how much damage per second (DPS) you can inflict with each move.
Seeing as not every Pokémon can use every move, you need to pick that particular Pokémon's best fast and charge moves.
Wait a minute – moves are distributed randomly, aren't they? Well, yes, but you can mitigate that somewhat with the use of TMs. Let's take a look at those.
What are fast and charge TMs and how do I get them?
Put simply, TMs (Technical Machines) are items in Pokémon GO that let you reroll a single fast or charge move. There's a TM for each of the different types of moves, and when you use one, you'll get a new fast or charge move at random, depending on the TM used.
A Pokémon can't just learn any move though – the moves rolled at random will only ever be a move that the particular Pokémon you're rolling for can use. It's important to bear that in mind so you don't waste TMs.
So how do you get TMs? Well, at the moment the only way you can get TMs is by raiding. Each time you complete a raid, you'll have a chance to earn some fast or charge TMs. The number is very small though, and smaller still is your chance of getting them.
Don't use them willy-nilly, then. TMs should only ever be used on your most powerful Pokémon that you absolutely plan to use over a prolonged period of time. You should do some research into the best Pokémon and then check the IVs (individual values) of any Pokémon you own that are considered best. Really, you should only use TMs on the best Pokémon that has perfect (or close enough to perfect to satisfy you) IVs.
As for the moves themselves, we've included a list of every single one of them in the game below so you can choose the best. Remember what we mentioned before, and aim for those that have the highest DPS.
All Fast Moves in Pokémon GO
Move
Type
Base Damage
DPS
Energy Gain
Struggle
Normal
35
13
0
Confusion
Psychic
20
12.5
15
Volt Switch
Electric
20
8.7
25
Waterfall
Water
16
13.3
8
Dragon Tail
Dragon
15
13.6
9
Iron Tail
Steel
15
13.6
7
Rock Smash
Fighting
15
11.5
10
Mud-Slap
Ground
15
10.7
12
Struggle Bug
Bug
15
10
15
Hidden Power
Normal
15
10
15
Fire Spin
Fire
14
12.7
10
Air Slash
Flying
14
11.7
10
Razor Leaf
Grass
13
13
7
Rock Throw
Rock
12
13.3
7
Counter
Fighting
12
13.3
8
Zen Headbutt
Psychic
12
10.9
10
Extrasensory
Psychic
12
10.9
12
Snarl
Dark
12
10.9
12
Ice Shard
Ice
12
10
12
Bubble
Water
12
10
14
Steel Wing
Steel
11
13.8
6
Fire Fang
Fire
11
12.2
8
Poison Jab
Poison
10
12.5
7
Frost Breath
Ice
10
11.1
8
Feint Attack
Dark
10
11.1
9
Ember
Fire
10
10
10
Peck
Flying
10
10
10
Infestation
Bug
10
9.1
14
Hex
Ghost
10
8.3
15
Shadow Claw
Ghost
9
12.9
6

Acid
Poison
9
11.3
8
Bullet Punch
Steel
9
10
10
Metal Claw
Steel
8
11.4
7
Karate Chop
Fighting
8
10
10
Wing Attack
Flying
8
10
9
Quick Attack
Normal
8
10
10
Charge Beam
Electric
8
7.3
15
Astonish
Ghost
8
7.3
14
Bullet Seed
Grass
8
7.3
14
Take Down
Normal
8
6.7
10
Vine Whip
Grass
7
11.7
6
Pound
Normal
7
11.7
6
Sucker Punch
Dark
7
10
8
Bite
Dark
6
12
4
Dragon Breath
Dragon
6
12
4
Scratch
Normal
6
12
4
Low Kick
Fighting
6
10
6
Spark
Electric
6
8.6
9
Powder Snow
Ice
6
6
15
Bug Bite
Bug
5
10
6
Lick
Ghost
5
10
6
Tackle
Normal
5
10
5
Cut
Normal
5
10
5
Water Gun
Water
5
10
5
Thunder Shock
Electric
5
8.3
8
Mud Shot
Ground
5
8.3
7
Psycho Cut
Psychic
5
8.3
8
Poison Sting
Poison
5
8.3
7
Present
Normal
5
3.8
20
Fury Cutter
Bug
3
7.5
6
Splash
Water
0
0
20
Transform
Normal
0
0
0
Yawn
Normal
0
0
15
All Charge Moves in Pokémon GO
Move
Type
Base Damage
DPS
Energy Cost

Solar Beam
Grass
180
33.3
-100
Overheat
Fire
160
35.6
-100
Draco Meteor
Dragon
150
36.6
-100
Hyper Beam
Normal
150
34.9
-100
Focus Blast
Fighting
140
35
-100
Zap Cannon
Electric
140
33.3
-100
Fire Blast
Fire
140
29.8
-100
Origin Pulse
Water
130
59.1
-100
Precipice Blades
Ground
130
59.1
-100
Blizzard
Ice
130
36.1
-100
Gunk Shot
Poison
130
36.1
-100
Hydro Pump
Water
130
34.2
-100
Moonblast
Fairy
130
29.5
-100
Future Sight
Psychic
120
37.5
-100
Earthquake
Ground
120
29.3
-100
Petal Blizzard
Grass
110
35.5
-100

Hurricane
Flying
110
34.4
-100
Sludge Wave
Poison
110
29.7
-100
Outrage
Dragon
110
25
-50
Stone Edge
Rock
100
35.7
-100
Close Combat
Fighting
100
35.7
-100
Thunder
Electric
100
34.5
-100
Frenzy Plant
Grass
100
32.3
-50
Flash Cannon
Steel
100
31.3
-100
Psychic
Psychic
100
30.3
-100
Shadow Ball
Ghost
100
28.6
-50
Dazzling Gleam
Fairy
100
25
-50
Dig
Ground
100
19.2
-50
Heart Wave
Fire
95
27.1
-100
Brave Bird
Flying
90
36
-100

Megahorn
Bug
90
33.3
-100
Power Whip
Grass
90
29
-50
Wild Charge
Electric
90
29
-50
Grass Knot
Grass
90
29
-50
Dynamic Punch
Fighting
90
28.1
-50
Avalanche
Ice
90
28.1
-50
Play Rough
Fairy
90
26.5
-50
Ice Beam
Ice
90
23.7
-50
Dragon Pulse
Dragon
90
22
-50
Bug Buzz
Bug
90
21.4
-50
Energy Ball
Grass
90
20.5
-50
Doom Desire
Steel
80
36.4
-50
Sky Attack
Flying
80
32
-50
Sludge Bomb
Poison
80
28.6
-50
Thunderbolt
Electric
80
26.7
-50
Hyper Fang
Normal
80
26.7
-50
Rock Slide
Rock
80
25
-50
Drill Run
Ground
80
24.2
-50
Power Gem
Rock
80
23.5
-50
Dark Pulse
Dark
80
22.9
-50
Gyro Ball
Steel
80
21.1
-50
Bulldoze
Ground
80
20
-50
Aurora Beam
Ice
80
19.8
-50
Scald
Water
80
19
-50
Sand Tomb
Ground
80
17.8
-50
Signal Beam
Bug
75
22.1
-50
Foul Play
Dark
70
28
-50
Heavy Slam
Steel
70
26.9
-50
Flamethrower
Fire
70
25.9
-50
Leaf Blade
Bug
70
24.1
-33
Flame Burst
Fire
70
22.6
-50
Magnet Bomb
Steel
70
21.2
-33
Psybeam
Psychic
70
18.9
-50
Rock Tomb
Rock
70
18.9
-50

Water Pulse
Water
70
18.9
-50
Crunch
Dark
70
18.9
-33
Ancient Power
Rock
70
17.5
-33
Silver Wind
Bug
70
16.7
-33
Flame Charge
Fire
70
16.3
-33
Disarming Voice
Fairy
70
15.9
-33
Psycho Boost
Psychic
70
15.6
-50
Surf
Water
65
29.5
-50
Discharge
Electric
65
21.7
-33
Psyshock
Psychic
65
20.3
-33
Weather Ball Fire
Fire
60
28.6
-33
Weather Ball Ice
Ice
60
28.6
-33
Weather Ball Rock
Rock
60
28.6
-33
Weather Ball Water
Water
60
28.6
-33
Iron Head
Steel
60
25
-50
Submission
Fighting
60
22.2
-50
Drill Peck
Flying
60
21.4
-33
Brine
Water
60
21.4
-50
Draining Kiss
Fairy
60
19.4
-50
Night Shade
Ghost
60
19.4
-50
Mirror Coat
Psychic
60
19.4
-50
Flame Wheel
Fire
60
18.8
-50
Air Cutter
Flying
60
18.8
-50
Swift
Normal
60
18.2
-50
Wrap
Normal
60
17.6
-33
Icy Wind
Ice
60
15.8
-33
Stomp
Normal
55
25
-50
Seed Bomb
Grass
55
21.2
-33
Fire Punch
Fire
55
20.4
-33
Mud Bomb
Ground
55
19.6
-33
Aerial Ace
Flying
55
19
-33
Cross Chop
Fighting
50
25
-50

Dragon Claw
Dragon
50
22.7
-33
Ice Punch
Ice
50
20.8
-33
Aqua Tail
Water
50
20.8
-33
Body Slam
Normal
50
20.8
-33
Sludge
Poison
50
19.2
-33
Rock Blast
Rock
50
19.2
-33
Night Slash
Blind
50
18.5
-33
Ominous Wind
Ghost
50
17.9
-33
Shadow Sneak
Ghost
50
14.7
-33
X-Scissor
Bug
45
21.4
-33
Thunder Punch
Electric
45
19.6
-33
Bubble Beam
Water
45
18.8
-33
Aqua Jet
Water
45
14.5
-33
Twister
Dragon
45
13.6
-33
Cross Poison
Poison
40
20
-33
Bone Club
Ground
40
19
-33
Brick Break
Fighting
40
19
-33
Shadow Punch
Ghost
40
18.2
-33
Horn Attack
Normal
40
17
-33
Low Sweep
Fighting
40
16.7
-33
Poison Fang
Poison
35
15.9
-33
Vice Grip
Normal
35
14.6
-33
Struggle
Normal
35
13
0
Transform
Normal
0
0
0