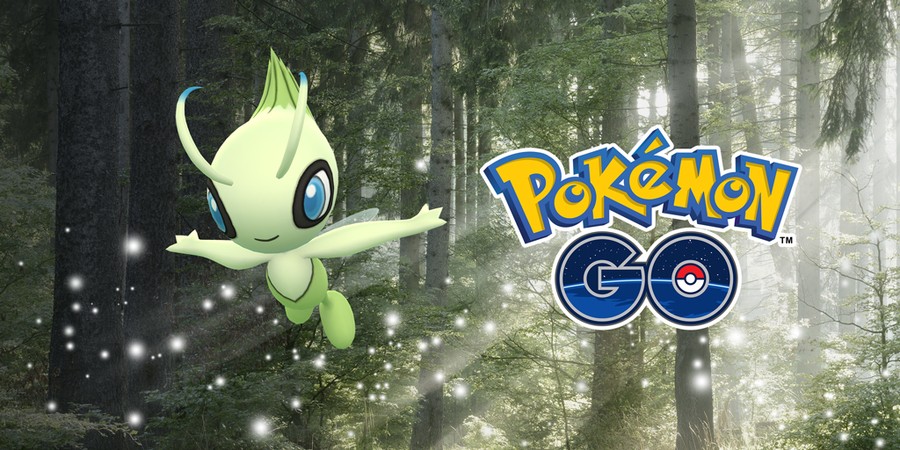 Celebi has finally made an appearance in Pokémon GO, and joins Mew as one of only two Mythical Pokémon in the game to date. Much like Mew, you also unlock Celebi through a lengthy Special Research Quest.
It's called A Ripple In Time, and it acts very similarly to A Mythical Discovery. You have to perform a series of objectives that cover pretty much all aspects of Pokémon GO, earning rewards each step of the way.
In this guide, we're going to walk you through this Special Research Quest to help you unlock Celebi much faster.
How To Catch Celebi In Pokémon GO
Before we get started, let's take a look at how catching Celebi works. Just like with catching Mew, you have to complete a Special Research Quest. This is a series of eight objectives you have to beat to get a chance at catching Celebi, and you'll earn rewards by completing each step along the way.
These differ from Field Research Quests in that they're fixed, and you have to complete them in a specific order. That does mean that you can plan ahead though, and prepare what you might need to whiz through objectives you unlock later.
The one area that A Ripple In Time differs from A Mythical Discovery though, is that there's an unlock requirement. You first have to reach the third objective of A Mythical Discovery, the Special Research Task you have to beat to unlock Mew.
We'll now run through every single stage in A Ripple In Time to help you plan ahead.
A Ripple In Time Walkthrough - Stages & Objectives
Below, you'll find every single stage and objective for A Ripple In Time, along with all of the rewards for completing them. If you're worried about spoilers, we wouldn't recommend reading on.
Stage One
Objectives
Rewards
Power up a Pokémon 5 times
1,000 XP
Battle in a Gym 2 times
1,000 XP
Battle in a raid
1,000 XP
Complete all steps

10 Pokéballs
Fast TM
Special Incubator
Stage Two
Objectives
Rewards
Make 3 new Friends
1,500 XP
Catch a Pokémon 3 days in a row
1,500 XP
Evolve an evolved grass-type Pokémon
1,500 XP
Complete all steps

Sun Stone
1,500 Stardust
Premium Raid Pass
Stage Three
Objectives
Rewards
Reach level 25
2,000 XP
Use a Sun Stone to evolve Gloom or Sunkern
2,000 XP
Hatch 9 eggs
2,000 XP
Complete all steps

Eevee encounter
King's Rock
Premium Raid Pass
Stage Four
Objectives
Rewards
Walk 10km with Eevee as your buddy to earn Candy
2,500 XP
Evolve Eevee into Espeon during the day
2,500 XP
Send 20 Gifts to Friends
2,500 XP

Complete all steps

Eevee encounter
2,500 Stardust
Metal Coat
Stage Five
Objectives
Rewards
Walk 10km with Eevee as your buddy to earn Candy
3,000 XP
Evolve Eevee into Umbreon at night
3,000 XP
Trade a Pokémon
3,000 XP
Complete all steps

Star Piece
15 Pinap Berries
Up-Grade
Stage Six
Objectives
Rewards
Visit PokéStops 7 days in a row
3,500 XP
Use 25 Pinap Berries while catching Pokémon
3,500 XP
Use special evolution items to evolve Pokémon 2 times
3,500 XP
Complete all steps

3,500 Stardust
Dragon Scale
5 Silver Pinap Berries
Stage Seven
Objectives
Rewards

Catch 40 Grass or Psychic-type Pokémon
4,000 XP
Make an Excellent Curveball Throw
4,000 XP
Earn a Gold Johto Medal
4,000 XP
Complete all steps

Charge TM
10 Silver Pinap Berries
Celebi encounter
Stage Eight
Objectives
Rewards
Catch Celebi!

4,500 XP
5,500 Stardust
Super Incubator
20 Celebi Candy