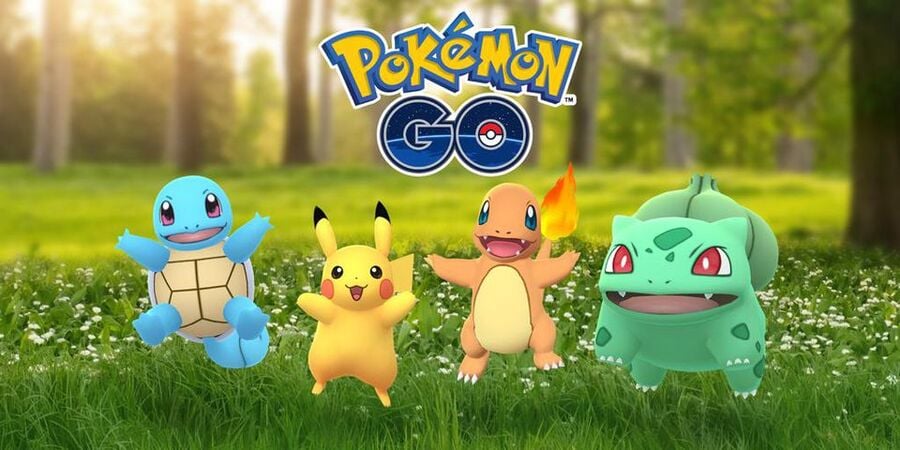 Pokémon fans who've been around since the very beginning will absolutely adore the latest event that just kicked off in Pokémon GO. It's Kanto Week, and it celebrates all of the original Pokémon that we fell madly in love with all the way back in 1996.
In this guide we're going to cover the Kanto Event in great detail to help you get the most out of it. We'll let you know what's changed, when it will end, and the rewards you can expect to get from doing the stuff. That's the technical term. Let's get to it.
When did the Pokémon GO Kanto Event start and when will it end?
The Pokémon GO Kanto Event kicked off on April 10th at 1PM PST or 9PM BST and will run for one week, ending on April 17th.
What's changed with the Kanto Event in Pokémon GO?
Basically, the Kanto Event seems to entirely revolve around making it easier to collect Kanto Pokémon. Those are the original, gen one Pokémon like Pikachu, Charmander, Squirtle, and Bulbasaur.
This extends throughout all aspects of the game pretty much. Below we'll cover what changes in each area specifically.
The spawn rate for gen 1 Pokémon has been increased
This is probably the most exciting change – first generation Pokémon will now appear far more frequently in Pokémon GO until the event ends. For reference, first generation Pokémon include #1 - #151 in our Pokédex.
Gen 1 raid bosses have returned
Here's a list of all of the raid bosses that have returned for this event, organised by tier:
| Tier | Raid Bosses |
| --- | --- |
| 1 | Charmander / Squirtle / Bulbasaur |
| 2 | Muk / Venomoth / Weezing |
| 3 | Aerodactyl / Kabutops / Alakazam / Scyther / Onix / Omaster |
| 4 | Lapras / Snorlax / Rhydon / Golem |
Double Candy for all!
You'll earn double the amount of candy during Kanto Week from all candy sources like catching and transforming Pokémon.
Special bundles will return to the store
Special bundles that previously appeared then vanished from the store will make a return this week. These will include the tricky-to-get-your-mitts-on premium raid passes too. Big news!
How can I get the most out of the Kanto event in Pokémon GO?
Well, our most obvious suggestion is to look through your Pokémon collection and see if there are any gen 1 Pokémon you're missing, then try and catch a few. This is a great opportunity to fill out your collection.
That also extends to raids. Keep a close eye out for any returning raid bosses near you, and go and try and catch them. You might not get a chance in a while, so it might be worth working with a few friends to make this easier.
It's also a great time to evolve your Magikarp (or catch one in the first place) for A Mythical Discovery. This event makes it a breeze. Not only will there be a ton of Magikarp flapping about, you'll get double the candy from catching and transferring them!