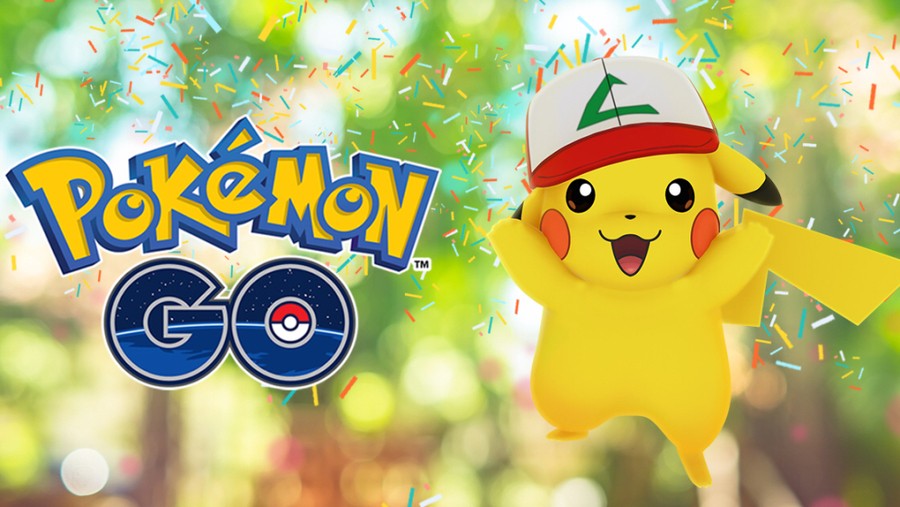 Pokémon GO is about to finally get a few of its most requested features: a friends list and the ability to trade Pokémon. As if it couldn't get any bigger, Niantic has somehow found a way to make us all excited about Pokémon GO again.
In this guide, we're going to run you through everything we know about the upcoming update so far, to try and give you a running start when it finally launches.
Bear in mind that all of the information in this guide is subject to change, but we will update it when the the update is out for real.
Pokémon GO Trading Update - Release Date
Niantic hasn't revealed an official release date just yet, but it has announced that the Pokémon GO trading update will play a big part in the Pokémon GO Summer Tour event.
That's set to begin on June 30th, so at the very latest you'll be able to make friends and trade by then. However, it realistically could launch at any moment, so stay poised.
Pokémon GO Trading Update - Friendship Feature
As part of this update, you'll be able to make friends within Pokémon Go for various special bonuses. Considering that it's actually far more worthwhile to trade with friends, we'll start here.
Below we'll tell you exactly how to make friends within Pokémon GO, and the bonuses you'll receive for doing so.
How To Make Friends
Friendship in Pokémon GO acts pretty much the same as it does across all of Nintendo's platforms – via a code. This will likely be displayed on your trainer's profile page, but we'll update this guide when the update's out with the exact location.
You'll simply provide this code to a friend who can add you via the friends list and you're besties for life.
Benefits To Being Friends
Aside from simply having a more wonderful time together, there are some actual gaming benefits to having friends in Pokémon GO. We'll list them below:
You can send gifts to each other.
You'll do more damage when raiding and attacking gyms together, and receive extra PokéBalls to catch raid bosses with.
Trades are cheaper.
How Friendship Levels Work
These benefits increase as you increase your friendship level. When the update launches, there will be four different friendship levels: Good, Great, Ultra, and Best. Refer to the image below to see exactly what bonuses you get per level.
How To Increase Your Friendship Level
To increase your friendship level, you have to send gifts to each other. When the update launches, you'll start receiving special gifts from spinning PokéStops, and can send these to your friends. You can't open a gift yourself.
They'll receive a few items and a postcard for the PokéStop's location, and you'll get a nice boost to your friendship level. In Pokémon GO, it pays to be nice!
Gifts can contain rarer items too, like Eggs, and different Pokémon forms like Alolan. They can also contain a special 7KM Egg that contains a Kanto Pokémon's Alolan form.
Pokémon GO Trading Update - How To Trade
While we haven't put any of this into practice, Niantic has released a bunch of information about how trading will work in Pokémon GO.
There are two types of trading: regular and special. You'll unlock regular trading at Trainer level 10 and can perform this type of trade with any other Trainer.
However, Special trades are limited to friends only, and you have to reach at least Great or Best Friends to perform this type of trade. We'll go through how it all works below.
How Regular Trading Works
You can only trade Pokémon once you've reached Trainer level 10.
During a regular trade, you can only trade Pokémon that are in both of your Pokédex's, and you can't trade Legendary or Shiny Pokémon.
You have to be within 100 metres from the person you're trading with.
When trading Pokémon, you will see the CP and HP range of the Pokémon you will get. Each Pokémon's stats will be affected by the trade, though we're not sure exactly how right now.
Trades cost 100 Stardust, and you will receive a Stardust discount while trading with friends. The amount discounted depends on your friendship level.
You will receive bonus Candy for trading, and this is relative to the distance between where the Pokémon were caught. Presumably, you'll receive more Candy the further the distance the two Pokémon were caught.
How Special Trading Works
Special trading allows you to trade Pokémon that are not in your Pokédex's, as well as Legendary and Shiny Pokémon.
You have to reach Great or Best friendship levels to perform a special trade.
Special trading costs 40,000 Stardust, and is limited to once per day. We're not sure if you get the discount for a special trade, but we'd assume
Stay Tuned! We'll Update This When We Know More
That's all we know about the trading and friendship features at this point, but we'll update this guide as soon as we learn more.