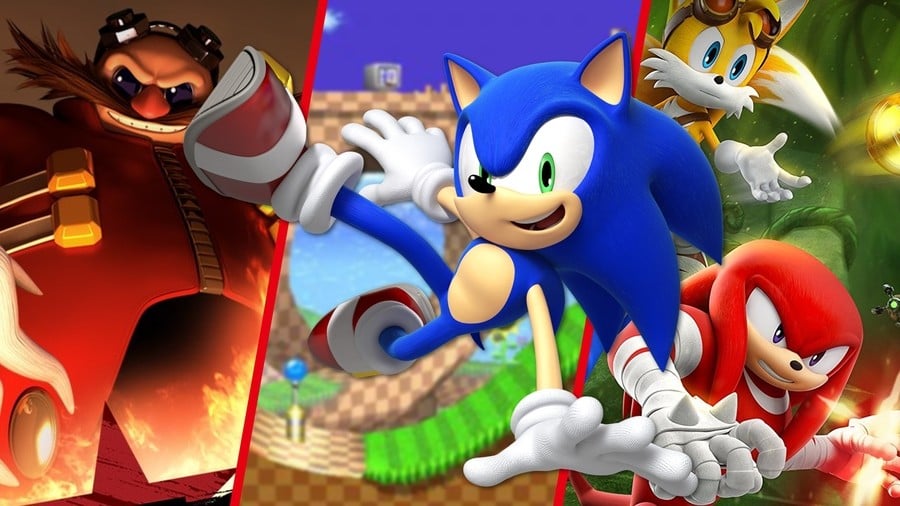 The release of Super Mario 3D All-Stars got us thinking about the plumber's platforming rival from the days of the console wars. Sonic the Hedgehog's jump into the third dimension may not have been as graceful as Mario's, but over the years he's amassed a large collection of 3D games, and despite a few notable low points, many of them offer excellent erinaceidae platforming.
To make sure SEGA's hedgehog isn't overshadowed as he approaches his 30th birthday, we asked Nintendo Life readers to rank every 3D Sonic game that has appeared on a Nintendo system. Our thanks to everyone who voted — you'll find the ranking of the 14 candidates below.
Remember: the order below is updated in real time according the each game's corresponding User Rating in the Nintendo Life game database. Even as you read this, it's entirely possible to influence the ranking below. If you haven't rated your favourites yet, simply click on the game you wish to rate and assign a score on the Game Page.
So, grab a chili dog and a companion from your ragtag bunch of sidekicks, and let's check out the best (and worst) 3D Sonic games on Nintendo systems...
---
Surprised by the result? If you're disappointed we didn't include the non-Nintendo Sonic the Hedgehog (2006), just pop it in 15th place and you're all good. Take that Ro-butt-nik!
Feel free to let us know your thoughts on the ranking above and share a comment about your personal favourite below.