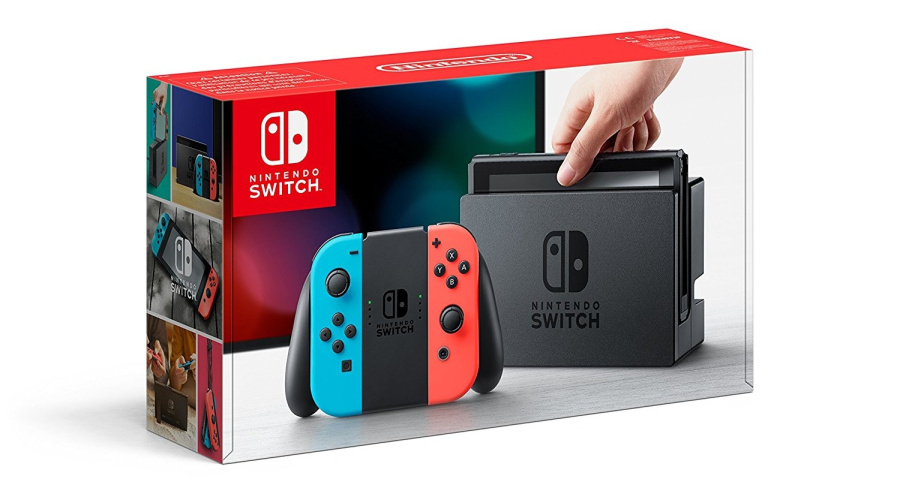 As we start a fresh week after the Nintendo Switch Presentation and related madness, it's a chance to take stock - literally - of where the system is in the current market.
Nintendo has made clear on multiple occasions that it's initially planned two million units for launch. That's not as much as it sounds - in around 6 weeks from launch to the end of 2012 the Wii U passed 3 million sales, while at the close of March in 2011 (a month after release in Japan and accounting for just a few days in the West) the 3DS shifted 3.61 million units. Now, granted, Nintendo could potentially get more stock out in late March / early April to get close to equivalent figures, but even so two million units seems like a number low in ambition.
The reality, in terms of whether the Switch convinces two million people to part with their cash, will only become clear when it arrives. Early pre-orders do provide some insight, however, and reflect the scale of support in different territories.
Starting with the US, it seems that demand has so far out-stripped supply. We published a Guide to pre-ordering the system pretty much as soon as listings went live, and looking now it's clear that early supply reserves have been swallowed up quite quickly. All of the retailers in the list are now showing variations of out-of-stock messages, and it seems that bricks-and-mortar stores are telling a similar tale. For some outlets there's the hope of securing additional stock through Nintendo of America, but whether that will happen for launch day is anyone's guess.
Moving onto the UK, however, the story is different. Amazon, nevertheless, rather quickly burned through its allocation of the Grey controller option, which was initially the only one it put live - the Neon Red/Neon Blue version popped up later and eventually also sold out. Checking through other major retailers, however, there's still stock at GAME, the Official Nintendo UK Store and Argos. That said, we've seen examples in the past of retailers carrying on taking orders for longer than expected, then turning around and telling some customers that, actually, they need to wait as the 'allocation received wasn't as high as expected', or words to that effect.
Time will tell on that, but ultimately the system is relatively easy to find in the UK, all at the same price - albeit ShopTo is undercutting the others by a whopping 14p.
In the US, however, the fear is that we're going to see another example of supply not meeting demand. Scalpers are already trying to sell pre-orders for between $400-500 on eBay, and some will no doubt bow to the pressure of day one ownership. If Nintendo of America has firm plans to help retailers with additional stock, it'd be wise to make that intention clear as soon as possible.
How are Nintendo Switch supplies in your country? Are you in Europe and having much trouble, a UK customer playing it cool, or are you in the US and despairing of the limited stock levels? Let us know in the comments.