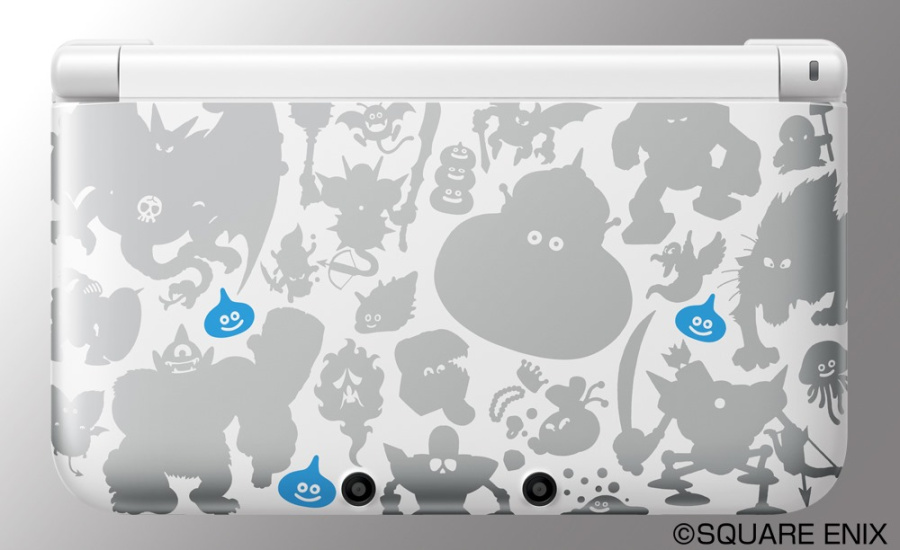 Earlier in the year we directed your attention to the fact that Dragon Quest Monsters 2: Iru and Luca's Wonderful Mysterious Keys was coming to the 3DS in Japan, a remake that incorporates the content of the two original iterations on the Game Boy Color. It'll feature over 800 new monsters, eight player multiplayer and various communication options for local and online.
Rather like with Dragon Quest Monsters: Terry's Wonderland 3D, we currently have little hope of this new title coming to the West. Nevertheless Japanese gamers can be very happy, as Square Enix has confirmed a release date of 6th February; even better is the arrival of the attractive new 3DS model, pictured above and below. It'll include a copy of the game, naturally.
Franchise fans in the region may also be interested in the figurines that are on the way, which celebrate the 15th anniversary of this spin-off series.
It's all about that 3DS XL model however. On a scale of 1 to 10 — if you're not based in Japan — and with 10 being "so envious I want to chew off my own arm", how jealous are you of this new design?
[via siliconera.com]