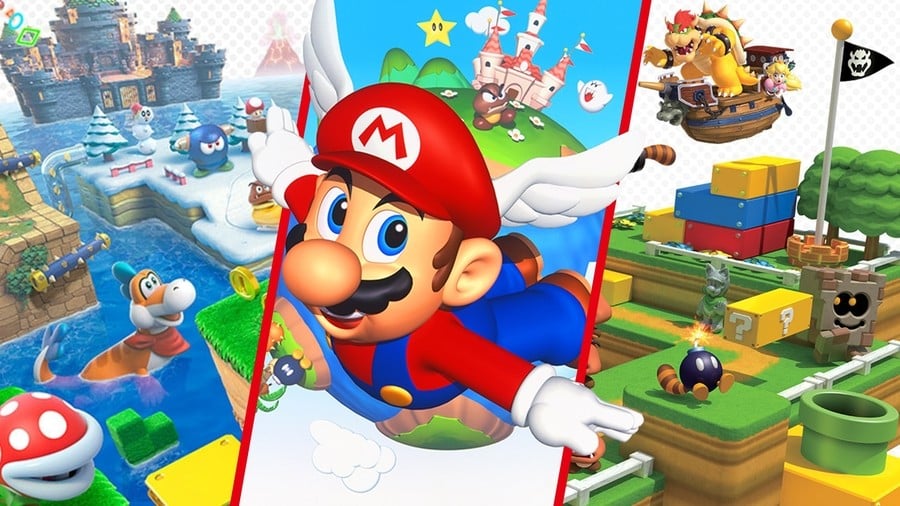 The release of Super Mario 3D All-Stars had us debating at Nintendo Life Towers which of the Mario adventures in the third dimension is the absolute best. Team Nintendo Life has its own ideas about the best Super Mario games (including the 2D entries), but we recently asked for your opinions regarding the 3D entries specifically.
Well, with eight 3D games to rank (including the remake Super Mario 64 DS), Nintendo Life readers have produced the ranking below and, although there wasn't a turkey on the shortlist to begin with, we have to say you've done a fine job.
Our thanks to everyone who voted. Remember: the order below is updated in real time according the each game's corresponding User Rating on this here website. It's entirely possible to influence the ranking below, even after publication. If you haven't rated your favourites yet, simply click on the game you wish to rate and assign a score on the Game Page. With Super Mario Galaxy and Super Mario Galaxy 2 absolutely neck and neck, every rating counts!
So, enough prevarication! It is time to find out the best 3D Mario games, ranked from best to 'worst' (a relative term, folks!) by you lovely people...
---
Surprised by the result? Feel free to let us know your thoughts on the ranking above and share a comment about your personal favourite below. Wa-hoo!