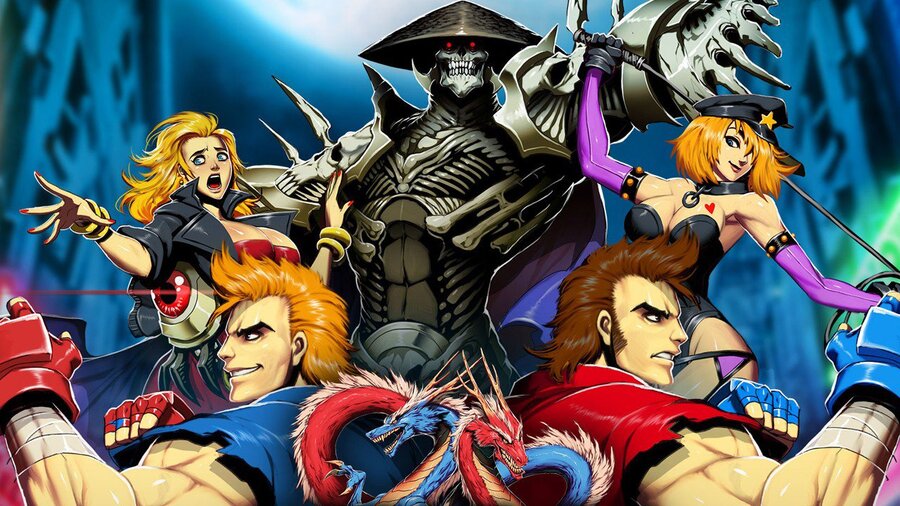 Update: Majesco appears to be completely on board with the idea.
---
Original story:
Double Dragon Neon was a bit of a treat when it popped on to PlayStation 3 and Xbox 360 back in 2012. Sadly, the Wii U would never see a port, but we're sure that the talented development team at WayForward would have loved to have made this happen. The call was ultimately up to Majesco Entertainment who published the game.
In the tradition of demanding that every game ever made should be on Switch, SwitchCorps founder Joshua Michael French has made a compelling case for Double Dragon Neon to make its way over to Nintendo's portable powerhouse. Who wouldn't like to see this box art on their gaming shelf?
Of course, the question has been posed to WayForward prior to this and predictably they'd love to make it happen:
Majesco hasn't had such an easy time of it recently, however, with the company announcing in December 2016 that it was ceasing operations in the entertainment industry when the company was strangely merged with a biotech firm. However, the company is fighting back, operating independently once more, and since 2017 have re-entered the video game business.
While we wait for the lovely folks at WayForward to get approval from Majesco for a port of Double Dragon Neon, we always have River City Girls to look forward to. If this joint venture between WayForward and Arc System Works goes well, who knows - we might even see a gender-swapped version of Double Dragon landing on the Switch one day?
Let us know if you'd like to see Double Dragon Neon on the Switch with a comment below.