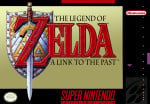 Publisher:
Nintendo
/
Developer:
Nintendo EAD
Release Date:
22nd Jan 2007 (USA)
/
23rd Mar 2007 (UK/EU)
The Legend of Zelda: A Link to the Past is the precise moment where Nintendo perfected the Zelda format. It launched on the SNES, and returned to the overhead perspective of the original, waving goodbye to pretty much everything introduced in Zelda II: The Adventure of Link.
So what changed? Arrows became a separate item, the magic meter from Adventure of Link returned, Link could move diagonally and run thanks to the Pegasus Boots, and he could swipe his sword sideways, allowing for a much wider range when attacking.
A Link to the Past also introduced many mainstays of the Zelda franchise, including items that unlock sections of dungeons and the overworld (Hookshot, Master Sword, Pegasus Boots), Pieces of Heart that you can find to unlock a Heart Container, and multi-level dungeons.
It also introduced parallel worlds – the Light and Dark worlds – that we'd later see in A Link Between Worlds and Twilight Princess. Mechanics used in this system, such as altering things in one world to affect another, would also return in Oracle of Ages and Seasons, Ocarina of Time, and Majora's Mask.
In other words, A Link to the Past was an incredibly progressive Zelda at the time, and is largely responsible for making the franchise the massive hit it is today.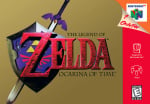 Publisher:
Nintendo
/
Developer:
Nintendo EAD
Release Date:
23rd Nov 1998 (USA)
/
11th Dec 1998 (UK/EU)
A Link to the Past might have laid the framework for the Zelda franchise, but Ocarina of Time perfected it and then some. For the first time in a Zelda game we had a wide open 3D world to explore, a third-person perspective, and a targeting system.
Until Breath of the Wild came along, Ocarina of Time served as the blueprint for a 3D Zelda adventure. It's amazing just how much Nintendo nailed in its first foray into 3D.
Ocarina of Time is also famous as being the entry that split the Zelda timeline, as detailed in the Hyrule Historia. We now have a timeline in which Link fell to Ganon, and two timelines in which Link defeated Ganon: the Child Era, where Link returns to his original time, and the Adult Era, where the Hero of Time disappears.
If it wasn't for a certain recent Zelda entry completely shaking up the formula and blowing away the cobwebs which had formed on the Ocarina of Time template, this would remain firmly fixed at the top.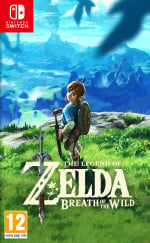 Publisher:
Nintendo
/
Developer:
Nintendo SPD
Release Date:
3rd Mar 2017 (USA)
/
3rd Mar 2017 (UK/EU)
Was it ever really in any doubt? Ever since The Legend of Zelda: Breath of the Wild launched alongside the Switch in 2017, we all knew that it would take the crown as the finest Zelda ever – and for good reason.
Breath of the Wild has shaken up the formula far more intensively than any previous Zelda, yet it still remains firmly tied to its roots. The big new feature is the wide-open world, which Link can explore at his leisure as soon as he's left the Great Plateau. It actually plays a lot more like the original The Legend of Zelda, with its non-linear design.
There's just so much to unpack here. Combat introduced slo-mo mechanics, the world now has persistent physics, allowing you to tackle problems in a wide variety of ways, and you can craft a variety of items to help Link on his adventure. Weapons break, equipment has statistics, and you can surf down slopes on your shield. Wear metal during a lightning storm and you'll receive a nasty shock, while wearing too little in cold and too hot in warm environments deals damage.
The world of Hyrule, while a far cry from its former glory, is living and breathing like never before. As a result, Link has a far greater arsenal at his disposal to traverse it and conquer its many pitfalls. Breath of the Wild is an adventure, a playground, and without doubt the finest entry in The Legend of Zelda franchise – for now.
---
There we have it – all the The Legend of Zelda games ranked, according to our very own "secret sauce" formula. How do you feel about our order? What's your favourite Zelda? Let us know in the comments section below!