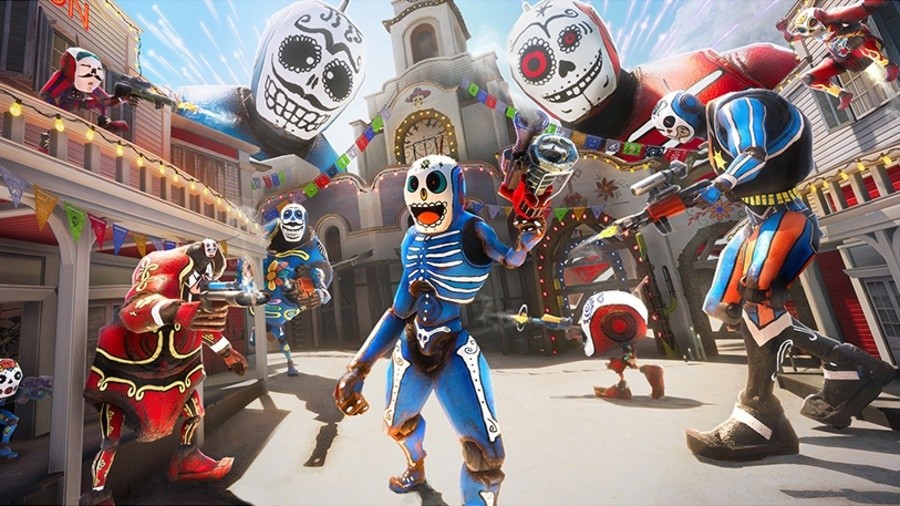 When Switch-exclusive Morphies Law was first announced, and then when it surprise-launched on the eShop just a couple of months ago, its unique online shooter gameplay grabbed the attention of many - ourselves included. Shooting a particular body part sees you steal mass, reducing your opponent's stature and increasing your own to create wild, incredibly clever changes to gameplay on the fly.
Despite this, though, we felt it needed "the right kind of post-launch TLC" to truly stand out as a real winner, with elements such as the game's net code and in-game player progression feature feeling a little off. It seems that players around the world have felt the same way, as the game's developer Cosmoscope has shared a blog post detailing the difficulties the team is currently facing with the title.
"Due to a bunch of reasons – some of which we could influence, others not – our launch wasn't good and sadly it's hard to find full games these days. This sucks for a multiplayer game and we are determined to fix this situation. For this to happen though, we need to make a big splash."
With the number of online players dwindling over the last month or two, the team realises that changes need to be made. Cosmoscope hasn't given away any exact details of what this "big splash" might be, but it certainly sounds promising.
"We can't tell you yet what this big splash will be, but we can tell you this: You will get A LOT more Morphies Law – for free! We just ask you to be patient for a little while.

The whole team is hard at work improving things and implementing new ideas and content, some of which we think will make a big difference, and once it's ready we believe it will convince people to go back to stealing mass and morphing massively, and not just on the Switch!"
The post goes on to suggest that this update will arrive sometime before Easter, with a pre-Christmas release being a possibility, so we'll make sure to keep an eye out for any updates or reveals.
Did you buy a copy of Morphies Law when it launched in August? Do you still regularly play today? Let us know your thoughts on the game in the comments below.
[source morphieslaw.com]