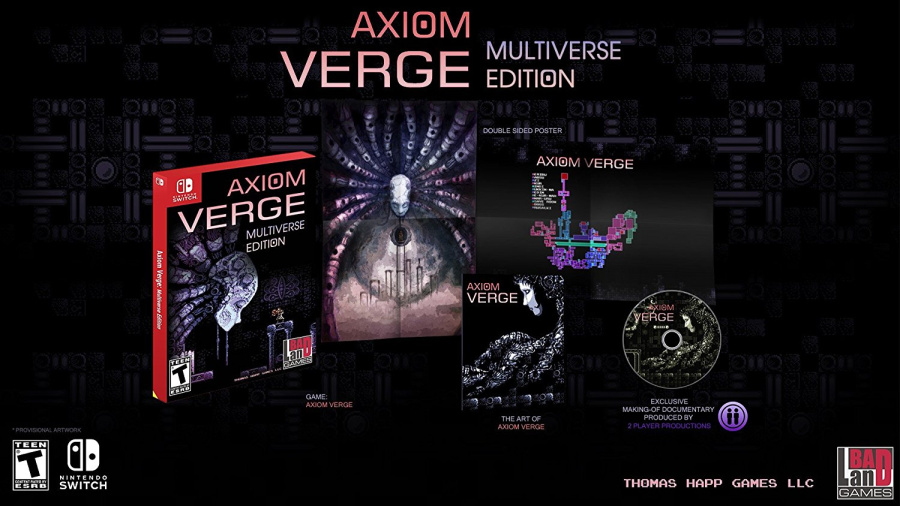 One of the very best games that we played on the Wii U last year was that of Axiom Verge, the incredibly deep and rich Metroidvania from Thomas Happ, a one-man development team. Considering how the game very clearly acted as a sort of neo-Metroid, it was a perfect fit for Nintendo systems, and although it couldn't fit on the aging 3DS, the Switch is an ideal candidate for receiving a port. Axiom Verge was confirmed for the platform a couple months ago, but we were only given a vague August release window.
Now, Thomas Happ has come out and confirmed that the game will be delayed a couple months for the platform, and will now be seeing a release on 17th October, for both the Multiverse Edition and the digital release. No doubt disappointing to many who were hoping to play it on the go before the summer ends, but it should act as a nice way to bide time until Super Mario Odyssey launches about a week after. As before, we'll be sure to have a review out with our thoughts on this new version.
What do you think? Will you be getting this on the Switch? If you played it before, how did you like it? Share your thoughts in the comments below.
[via twitter.com]