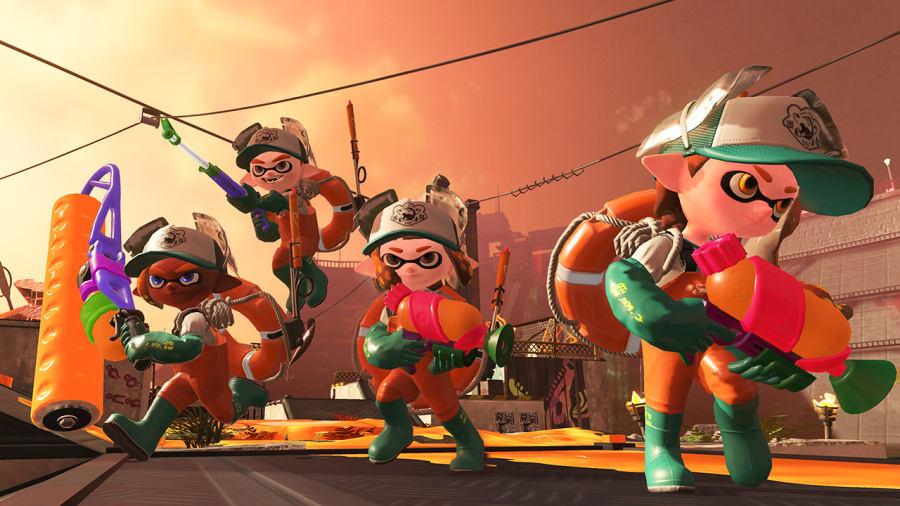 Much of the Splatoon 2 Direct was rather good and full of pleasing details, though one little snippet of info that was snuck into the Salmon Run segment led to understandable disappointment. We initially thought we'd mis-interpreted the video, but Nintendo's press releases have confirmed a surprising limitation with the Salmon Run mode.
The co-op mode, in which you battle waves of creepy foes and gather resources, will only be playable online during limited time windows, which are being branded as 'jobs'. You can play offline whenever you like if you can summon a friend or three that also own a Switch and Splatoon 2.
This new local- and online-multiplayer mode* to Splatoon 2 finds up to four players** working together to defeat bosses and collect Power Eggs in a limited amount of time. Each match in Salmon Run lasts for three waves, with players having to collect a select number of Power Eggs to advance to the next wave – oh, and at least one player on the team has to stay alive. This last part might be tough since the stage is overrun by Salmonid enemies and giant bosses, each with their own weakness. Salmon Run is a frantic multiplayer mode that can be played locally with friends at anytime and is also available to play online at designated times, just like Splatfest.
Are you disappointed with this restriction in the online co-op mode, or do you think it's fair enough? Let us know in the comments.