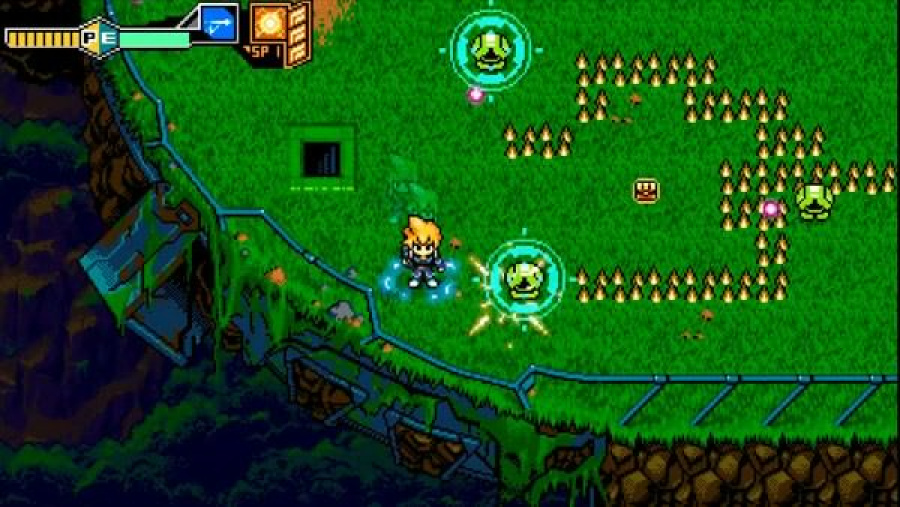 Blaster Master Zero was one of the stand out releases in the early Nintendo Switch library, bringing some high quality 8-bit action shooting to the console. We positively loved it in our review, though we cited some issues with the easy difficulty as a potential negative for some who might be looking for something a bit more in line with the original which this game is based on. It seems that Inti Creates had heard these concerns, as a new update is coming which will be making a number of free additions to the game.
The update comes out tomorrow, and will most notably be adding in Destroyer Mode, a new hard mode which will unlock once you complete the game once. On top of this, EX Character Mode is being added, too, which will allow you to play through the game in a different way as characters from other Inti Creates games, like Azure Striker Gunvolt. Gunvolt and Ekoro will be the first characters available; Gunvolt will be made available on 4th May, and Ekoro will be available starting on June 1st, both will be available for free for two weeks before becoming paid DLC. The update goes out tomorrow on the Switch and on the 4th for 3DS, and a demo version will also be put up on the eShop to entice those of you that've been on the fence.
What do you think? Will this tempt you into picking up Blaster Master Zero? What other additions would you like to see? Drop us a comment in the section below.