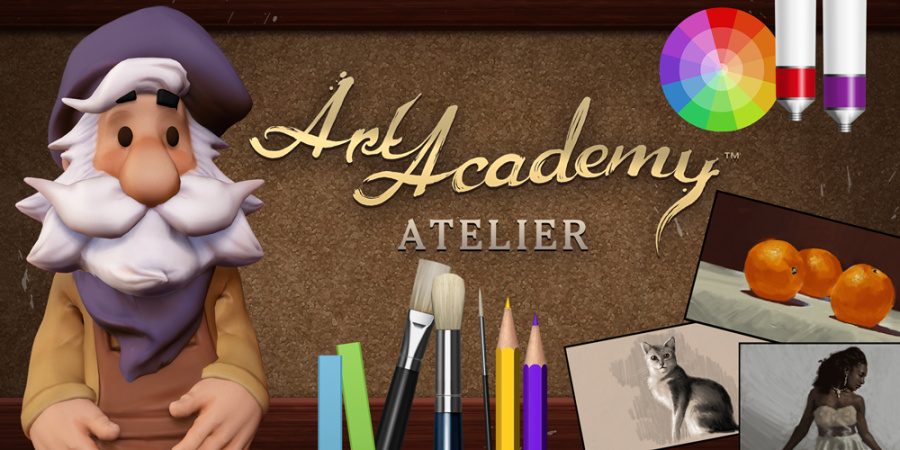 While completing work on the full version for Wii U, Nintendo released Art Academy: SketchPad in August 2013 to tide over creative gamers for a short spell. The full Art Academy then missed its 2014 release target, prompting some concerns it had been sidelined; those worries can now be laid to rest with the announcement of Art Academy: Atelier.
It's arriving in Europe on 26th June - the same day as Yoshi's Woolly World in the region - though is yet to have a North American release date; we expect the latter soon. This is the full-fat version of the game, so as a result it'll include a full tool-set and 30 lessons to help beginners learn their craft. It'll also have the usual options of SD card import and exports, displaying work in an internal gallery and, like SketchPad, it'll allow you to share creations on Miiverse.
The key new feature is with YouTube, however, making this the second Nintendo title - after Mario Kart 8 - to include an in-game tool to upload videos. In this case you can upload time-lapse videos of your creations that are either one, two or five minutes long. Considering how popular these videos are on YouTube this seems like a particularly smart move.
It seems this will be available at retail and on the eShop, but will be a 'budget retail' title on the download store at €29.99 / £24.99; those that already own SketchPad on the same Wii U will be able to pick this up on the eShop at a reduced price of €26.00 / £21.40.
Are you excited that Art Academy: Atelier is finally confirmed, and intrigued by the YouTube option? Let us know in the comments.