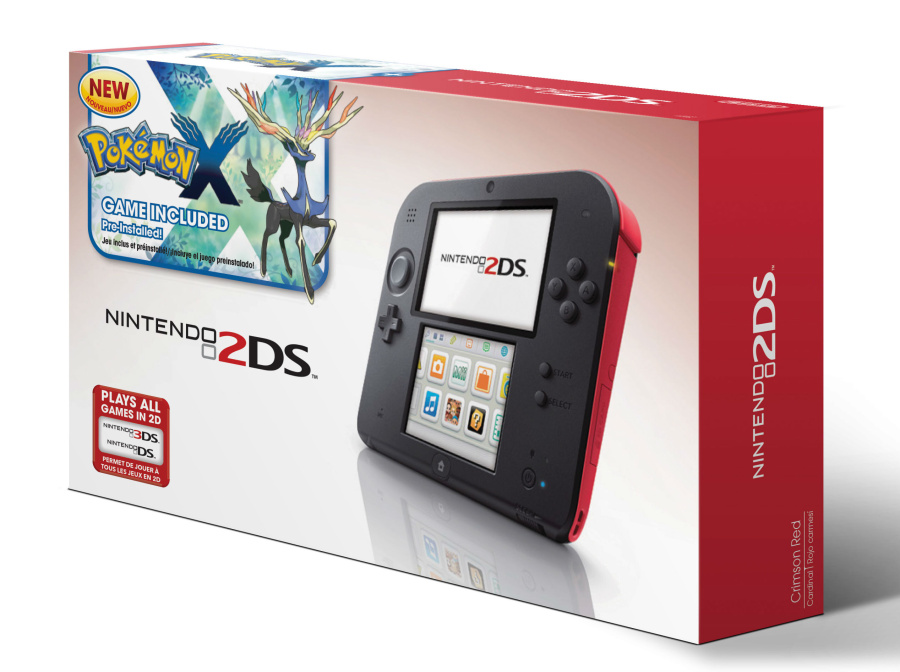 Black Friday may well and truly be over, but that hasn't stopped Nintendo from announcing a brand new 2DS bundle for North America just in time for the upcoming Holiday season.
Starting from 6th December, customers can purchase a red 2DS system at Target with Pokémon X pre-installed at an affordable price of $149.99. Toys R Us will offer a similar bundle, but it'll feature a blue 2DS with a pre-installed copy of Pokémon Y, available in-store or online for $149.99.
It couldn't be a better time to pick up the newest member of the 3DS family; you just have to take a look at page 2 of our guide to some of the best 3DS games to pick up and enjoy throughout the Holiday period and know it's worth purchasing.