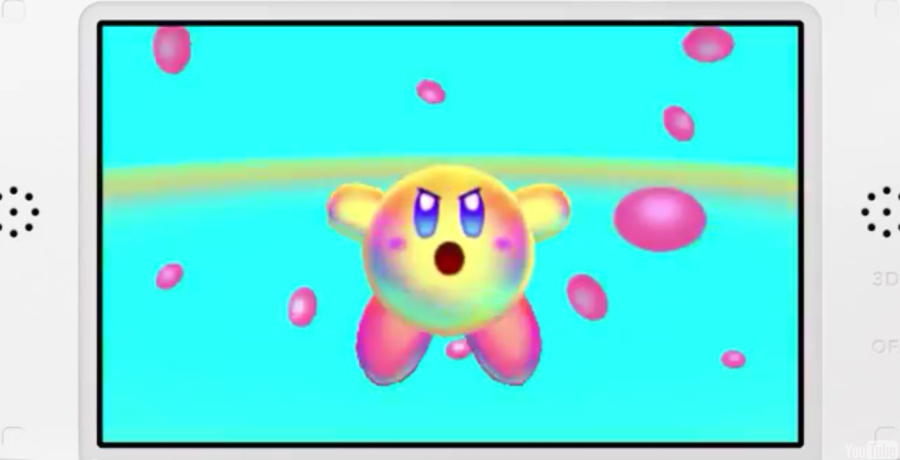 Kirby: Triple Deluxe launches in Japan on 11th January, just a few weeks from now, but today's Nintendo Direct broadcasts didn't narrow down the Western release any more than '2014'. Nevertheless, we did get to see a lot more of the game in action and learned of some additional mini-games that will be featured.
First of all Satoru Iwata showed footage of the main game in action, emphasizing the ability of Kirby to jump into the background and foreground at various points, which should look rather attractive on the autostereoscopic 3DS screen. There were some fun moments, such as a tree falling to destroy a platform in the background, and a train zooming forward towards our here in the foreground. It was highlighted that it'll feature 20 different copy abilities including four that are new to this title, with the Bells looking like a means of stunning enemies; the Hypernova ability, meanwhile, with power up the pink one so that he can cause dramatic damage.
Also shown were two mini-games that will feature. First up is Kirby Fighters, a four-player brawl where each character is powered up with one of 10 copy abilities, touted as a way of deciding once and for all which abilities are the most powerful. Then there's Dedede's Drum Dash, which is a rhythm-based game that tasks you with collecting points while keeping up with popular tracks from the series.
It certainly looked charming and fun. Once Nintendo releases official footage we'll add it below; in the meantime, what did you think of the Triple Deluxe showing in today's Nintendo Direct?