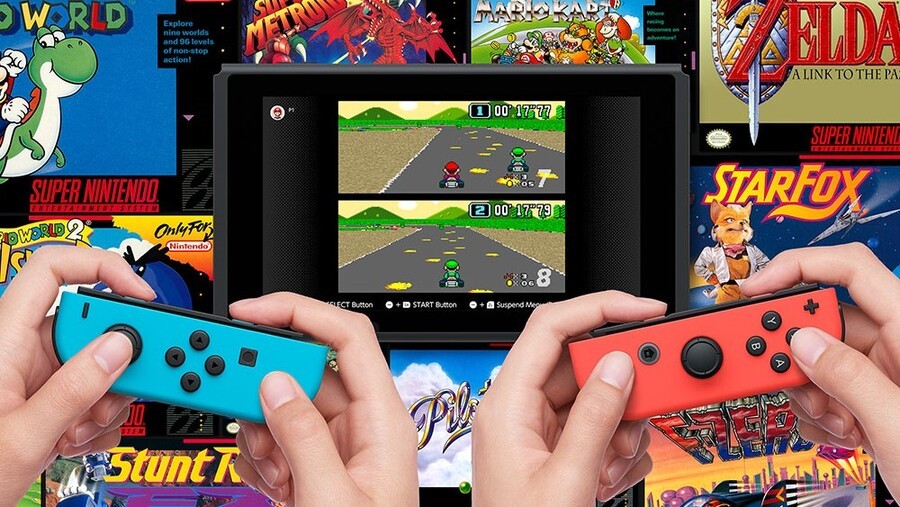 They might have taken a while to arrive, but the library of 29 SNES games available as part of Nintendo's Switch Online subscription service adds considerable value to Switch's online offering for many retro gaming fans. Throw in authentic-feeling wireless controllers that mimic the look and feel of the originals and you can almost imagine you're back in the '90s enjoying 16-bit classics like Super Mario World and F-Zero for the first time. Except you can now rewind and retry when you stuff up a difficult jump or explode mid-race, plus you can play them on the toilet without wheeling your telly into the bathroom.
But which Nintendo Switch Online SNES games are the very best? Well, at Nintendo Life we've ranked them ourselves, but it's your turn to have a say. In a similar manner to our reader-ranked lists of the Top 50 3DS games, Game Boy games, Nintendo DS games and GameCube games, by rating your favourites below we can assemble a ranking of SNES games on Switch according to their User Ratings on on the site.
You can rate any (or every) game using the specially designed tool below. Simply scroll through the alphabetical list and click the star to score the relevant game with a rating of 1-10. All 29 SNES games currently available are listed, and you can find your favourites using the search box at the top of the list - type the first few letters and rate it directly from the results that pop up.
Remember, you're assigning a score to the games, NOT ranking them from one to ten - we'll take care of assembling the order and let you know the results soon. In the meantime, feel free to rate your favourites, and perhaps reacquaint yourselves with some 16-bit classics while you're at it.
Thank you for rating your chosen games and helping to sort the good 'uns from the not-so-good 'uns. While we await the results, let us know your SNES favourites and give us your predictions for whether Super Mario World can trump Yoshi's Island--or if either of them can possibly beat Link to the Past--as the NL readership's numero uno.