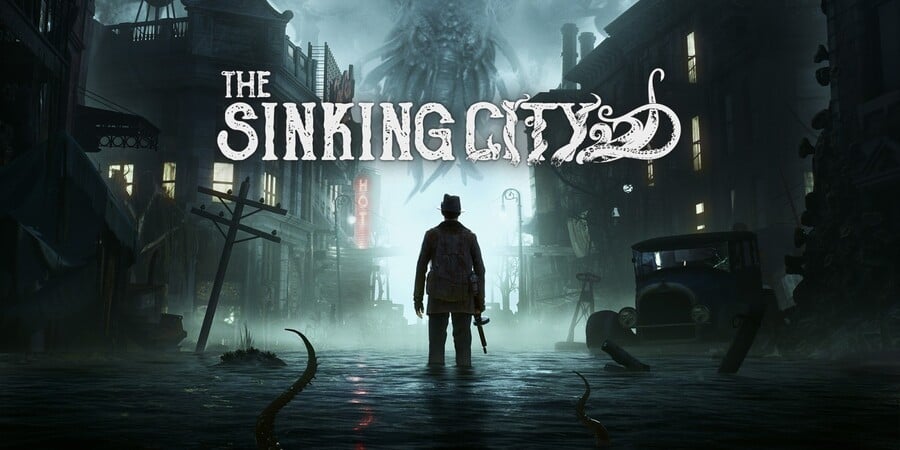 The latest Nintendo Download update for Europe has arrived, and it's bringing new games galore to the eShop in your region. As always, be sure to drop a vote in our poll and comment down below with your potential picks for the week. Enjoy!
Switch Retail - New Releases

DAEMON X MACHINA (Nintendo, 13th Sept, £44.99) - When the moon fell, mankind harnessed advanced AI to rebuild the world. However, the same disaster saw the arrival of the Immortals, an evil machine race who turned that AI against its masters. Hope for the future became a bitter battle for survival.
Now, an endless war rages between powerful consortiums and the Immortals in a fight to save humanity. Join the ranks of the Reclaimers – an elite group of mercenaries – and search for the secret of the Immortals before it's too late. Read our DAEMON X MACHINA review
Switch eShop - New Releases
Amnesia: Collection (Frictional Games, 12th Sep, £25.20) - The collection contains three Amnesia titles: The Dark Descent, A Machine For Pigs, and Justine. Experience the horror that kickstarted the Let's Play revolution; be immersed in three living nightmares that will chill you to the core.
Blasphemous (Team17, 10th Sep, £17.99) - A foul curse has fallen upon the land of Cvstodia and all its inhabitants - it is simply known as The Miracle. Play as The Penitent One - a sole survivor of the massacre of the 'Silent Sorrow'. Trapped in an endless cycle of death and rebirth, it's down to you to free the world from this terrible fate and reach the origin of your anguish. Explore this nightmarish world of twisted religion and discover its many secrets hidden deep inside. Use devastating combos and brutal executions to smite the hordes of grotesque monsters and titanic bosses, who are all ready to rip your limbs off. - Read our Blasphemous review
The Sinking City (Frogwares, 12th Sep, £44.99) - The Sinking City is an adventure and investigation game set in an open world inspired by the universe of H.P. Lovecraft, the master of Horror. The half-submerged city of Oakmont is gripped by supernatural forces. You're a private investigator, and you have to uncover the truth of what has possessed the city… and the minds of its inhabitants.
Throne Quest Deluxe (Valorware, 11th Sep, £4.49) - Throne Quest Deluxe is a seem-less open-world Action Role Playing Game (ARPG). Delve into an adventurous world full of dungeons and crypts, fighting many types of vicious monsters and search for huge amounts of loot. Change between 12 classes throwing your axes, fire, harps and even a djenty-guitar in fast-paced combat whilst gulping potions and collecting drops to level-up and become a champion. Explore your way through the dangers of the lands on an epic quest to reach the central castle- to claim the Throne held by a demon boss.
Battle Supremacy - Evolution (Atypical Games, 12th Sep, £8.99) - Experience the true power in Battle Supremacy: EVOLUTION, a sci-fi transforming vehicles game with thrilling gameplay and showoff-worthy visuals. Act as a tank, a drone or an airplane, Battle it out in this riveting game, packed with lush landscapes and destructible environments. Drive or fly through futuristic cities with suspended highways and gigantic bridges. Unlock each level's medals to master over 100 single-player missions.
Sydney Hunter and the Curse of the Mayan (CollectorVision Games, 12th Sep, £16.09) - You play as Sydney Hunter, an explorer who gets trapped inside a Maya pyramid while he is out exploring the region of Yucatan. Sydney soon discovers that Kinich Ahau (the Maya sun god) and Kukulkan (the feathered serpent god) have broken up the sacred Maya Haab calendar into seven separate pieces, has taken four precious idols, and are hiding them throughout the pyramid. Read our Sydney Hunter and the Curse of the Mayan review
The Sinking City - Deluxe Edition (Frogwares, 12th Sep, £44.99) - The Sinking City is an action/investigation game set in an open world inspired by the universe of H.P. Lovecraft. In this new type of adventure, you take on the role of Charles W. Reed, an investigator in the 1920s United States. No sooner have you arrived in Oakmont, Massachusetts, than you are led to investigate a mysterious flood inundating the city, in the hopes of shedding light on the darkness that has seized the place and corrupted the minds of the inhabitants - and yours...
The Tenth Line Special Edition (Sungazer Software, 12th Sep, £9.89) - In The Tenth Line, you'll guide the princess of the tiny nation of Easania, along with her unusual but reliable companions, and explore a vibrant world of humans, beasts, and dragons, while escaping the clutches of a mysterious cult in hot pursuit. Explore the world through fast-paced 2D platforming by controlling three separate characters, each with unique movement mechanics and ways of interacting with the world.
DISTRAINT: Deluxe Edition (Ratalaika Games, 13th Sep) - DISTRAINT: Deluxe Edition is a 2D psychological horror adventure game that tells the story of Price, a young man who seizes an old woman's apartment. After seizing her home, his humanity is now gone. So begins his tale of regrets… Creep your way through different locations, learning the backstory of Price and his motivations that led him down this dark path.
Rest in Pieces (Itatake, 13th Sep) - Please save all the poor souls that have been trapped in the dream demons porcelain nightmares. Awake little Georgina from her evil clown dream, weaved of her worst fears. Help the drunken pirate Jack Parrot to vanquish the horrible sea monster Kraken. Save Father Lugosi from Count Draculas bloodthirsty fangs.
Ellen (JanduSoft, 13th Sep) - Help young investigator James uncover the dark truth behind the murder of the Smiths' and their missing daughter Ellen in this thrilling 2D pixel horror game. If you don't believe in paranormal events, meet the people from White Hill. It's been years since all but the daughter in the Smiths' family were found brutally murdered.
Atomic Heist (Drageus Games, 13th Sep) - It has been nearly six years since the end of the Delotian wars. Our first war… our first contact, with an alien race. We thought the Delotians were coming to annihilate us. We later learned they were running away from the real threat. For eighteen generations the Delotians were hunted by the Rhaokyns. Everything they knew, everything they were had been lost or destroyed.
CHOP (QubicGames, 13th Sep) - Accessible in its mechanics, it offers a real strategic dimension and a depth of gameplay that will put your skills to the test. One hit to kill, respawn almost instantly. CHOP is meant to give a feeling close to what you can experience in fast FPS, mixed with platformer setting and influences from beloved titles. it speaks to those who like gore, comics, post-apo and are looking for a supercharged party game!
Ritual (Hexage, 13th Sep) - Equip your sorcerer with powerful combinations of Spells and Skills and blaze through hordes of monsters in a unique spell-casting action RPG. You are a Sorcerer Angel. They tried to sacrifice you and failed. Hunt them down, kill their foul God and purge the world!
Super Dodgeball Beats (PlayStack, 12th Sep, £11.99)
Star Wars Pinball (Zen Studios, 13th Sep)
Yellow Fins (Sprakelsoft, 12th Sep)

Arcade Archives TRACK & FIELD (HAMSTER, 12th Sep)
Newt One (Whitethorn Digital, 12th Sep)
Golazo! (Klabater, 12th Sep)

Switch eShop - Demos
Trials Rising Demo (Ubisoft) - Explore over-the-top action and physics-bending motorcycle racing in the latest opus of the Trials franchise. All new features, more competitions and more tracks means new challenges. Ride challenging tracks around the world – from the Great Wall of China and New York City to the Eiffel Tower and everywhere in between. With the new hilarious Tandem Bike, get your friends and try to control one bike with two riders. From your local backyard to worldwide stadiums, defeat all your opponents online and rise to glory.
CONTRA: ROGUE CORPS Demo (KONAMI) - CONTRA is back! Two years after the Alien Wars ended, the Damned City erupts from the final battleground. From the midst of the chaos, a group of scoundrels emerge. They might not be typical heroes, but they're here to save the world… or get rich trying. Featuring action packed battles, customisable gear, gigantic bosses and explosive multiplayer action.
Yellow Fins Demo (Sprakelsoft)
MISTOVER (Time Trial Demo) (Krafton)
Switch eShop - Pre-Orders
EA SPORTS FIFA 20 Nintendo Switch Legacy Edition (Electronic Arts) - EA SPORTS FIFA 20 Legacy Edition launches September 27th on Nintendo Switch featuring the latest kits, clubs, and squads from some of top leagues around the world. It will also feature some of the world's most famous stadiums, including some brand new to FIFA 20. Gameplay features and modes will have parity with FIFA 19 on Nintendo Switch.
Call of Cthulhu (Focus Home Interactive, pre-order from 9th Sep)
Killer Queen Black (Liquid Bit, pre-order from 12th Sep)
Zombieland: Double Tap - Road Trip (Game Mill, pre-order from 12th Sep)
Galaxy Champions TV (Silesia Games, pre-order from 12th Sep)
Omen Exitio: Plague (Forever Entertainment, pre-order from 12th Sep)
Street Outlaws: The List (Game Mill, pre-order from 13th Sep)
Island Maze (Drageus Games, pre-order from 13th Sep)
Switch eShop - Special Offers
DLC / Add-On Content
Nintendo Switch
Trials® Rising - Crash & Sunburn (Ubisoft)
The Sinking City - Worshippers of the Necronomicon (Frogwares)
The Sinking City - Chicago Organ Grinder (Frogwares)
The Sinking City - Investigator Pack (Frogwares)
The Sinking City - Experience Boost (Frogwares)
Overcooked! 2 - Carnival of Chaos (Team17)
Pic-a-Pix Pieces: 15x15 Pieces Pack 9 (Lightwood Games)
Pic-a-Pix Pieces: 20x20 Pieces Pack 9 (Lightwood Games)
Gear.Club Unlimited 2 - Dodge Challenger Sheriff (Microids)
Gear.Club Unlimited 2 - BMW Z4 Rodster Red Camo (Microids)
Gear.Club Unlimited 2 - Dodge Challenger Ignition (Microids)
Gear.Club Unlimited 2 - Alfa Romeo 8C Competizione Ottanta (Microids)
Gear.Club Unlimited 2 - BMW M4 Coupé Loyal 1 (Microids)
Gear.Club Unlimited 2 - Mercedes-AMG C 63 S Coupé Paint Stroke (Microids)
Gear.Club Unlimited 2 - Hazard Stickers Set (Microids)
Gear.Club Unlimited 2 - Wings Stickers Set (Microids)
So that's your lot for this week's Nintendo Download. Go on, be a sport and drop a vote in the poll above, and comment below with your hot picks!