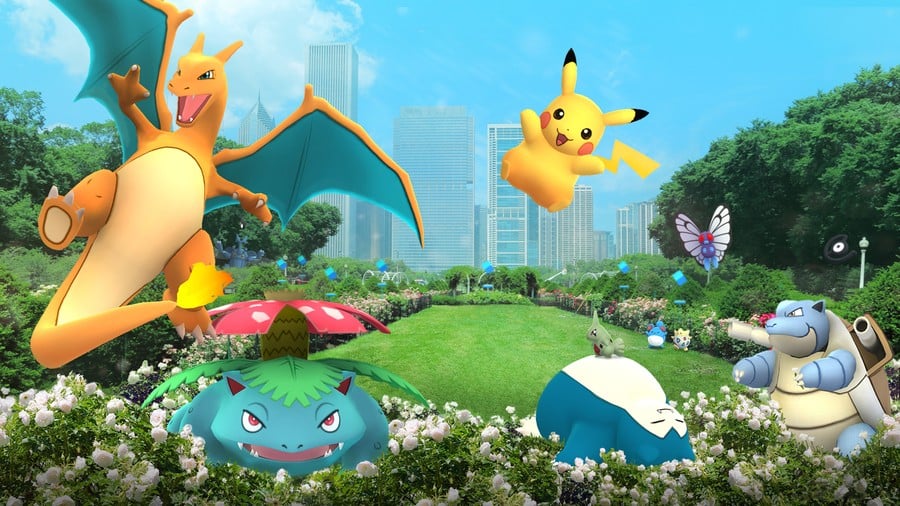 Updated with new 7km egg hatches and a section on potential changes to this list.
---
Hatching eggs in Pokémon GO is one of the most reliable methods of obtaining new Pokémon. You can collect eggs from PokéStops and Gifts, and hatch them by using an incubator. You have one of these by default but can collect more from the shop.
Eggs come in a variety of different forms: 2km, 5km, 7km, and 10km. You can probably guess at this point what you have to do to hatch them. That's right – you walk. An awful lot. Specifically, the distance the egg is named after.
There's nothing you can do to tell or affect the specific Pokémon you'll hatch from an egg, but each egg type has a number of different Pokémon that could hatch from them. You don't have a chance to catch one of every single Pokémon in the game – don't worry!
In this guide, we're going to explain how to hatch eggs and what Pokémon you can expect to receive from them.
How To Hatch An Egg
To hatch an egg, simply tap the Pokéball, tap on the 'Eggs' column, select an egg, then hit 'Incubate' and select an incubator. Alternatively, you can select an incubator using the icon on the bottom right of the eggs column, then select an egg.
Once an egg's sitting in an incubator, simply walk the specified distance to hatch the egg. Pokémon GO does have to be open on your phone to track the distance though – at least in the background. If not, you'll find no progress has been made towards hatching the egg when you open the app later.
You can hatch numerous eggs at once, but you'll need more incubators. You can purchase a standard incubator from the shop for 150 coins and a super variant for 200. This cuts the required walking distance by a third. Both incubators break after three uses.
Do I Have An Equal Chance To Hatch Any Of The Particular Pokémon?
Good question! The short answer is no – certain Pokémon do indeed seem rarer to hatch than others. In fact, if The Silph Road's breakdown is to be believed, there are four different tiers of rarity. Common Pokémon each have around a 2.56% chance to hatch, while ultra rare are at around 0.32%.
We'd recommend checking out their full research on the subject if your curious, by following the link above. Please note that it currently only includes up to gen 2. Hopefully we'll get a breakdown of gen 3 soon.
Will This Eggs List Ever Change?
Niantic does like to change things up regularly, and we've already seen a bunch of changes to the eggs list since Pokémon GO launched. Examples of changes include:
Adding Pokémon from new generations
Event Pokémon (usually temporary)
Time-limited events
So as you can probably tell, you can expect this list to change on a number of different occasions, and sometimes temporarily. When Gen 4 arrives, for example, we'll likely see a number of new Pokémon across all of the different types of egg hatches.
We will keep this eggs list updated, so keep checking back to ensure you remain on top of any changes.
Right now, there's a limited time event that includes Gen 1 region exclusive Pokémon in 7km hatches. These will appear between September 14th - 30th, and only in 7km eggs.
Pokémon GO Egg Hatch List
Below, you'll find a handy list of all of the Pokémon you can find in each of the different hatching types, from 2km all the way up to 10km.
2km Egg Hatches
| Appearance | Pokémon |
| --- | --- |
| | Machop |
| | Shellder |
| | Cleffa |
| | Igglybuff |
| | Pichu |
| | Togepi |
| | Aron |
| | Barboach |
| | Luvdisc |
| | Poochyena |
| | Swablu |
| | Swinub |
| | Taillow |
| | Wailmer |
5km Egg Hatches
| Appearance | Pokémon |
| --- | --- |
| | Eevee |
| | Kabuto |
| | Lickitung |
| | Omanyte |
| | Onix |
| | Scyther |
| | Tangela |
| | Elekid |
| | Girafarig |
| | Magby |
| | Mantine |
| | Pineco |
| | Shuckle |
| | Smoochum |
| | Tyrogue |
| | Azurill |
| | Baltoy |
| | Cacnea |
| | Carvanha |
| | Corphish |
| | Lileep |
| | Lotad |
| | Makuhita |
| | Mudkip |
| | Nosepass |
| | Numel |
| | Shroomish |
| | Snorunt |
| | Torchic |
| | Treecko |
| | Wingull |
| | Wynaut |
7km Egg Hatches
| Appearance | Pokémon |
| --- | --- |
| | Alolan Diglett |
| | Alolan Geodude |
| | Alolan Grimer |
| | Alolan Meowth |
| | Alolan Sandshrew |
| | Alolan Vulpix |
| | Tangela |
| | Porygon |
| | Farfetch'd (Temporary) |
| | Kangaskhan (Temporary) |
| | Mr.Mine (Temporary) |
| | Tauros (Temporary) |
10km Egg Hatches
| Appearance | Pokémon |
| --- | --- |
| | Chansey |
| | Dratini |
| | Porygon |
| | Snorlax |
| | Larvitar |
| | Mareep |
| | Bagon |
| | Beldum |
| | Chimecho |
| | Feebas |
| | Slakoth |
| | Trapinch |