Crowdfunding can be a temperamental affair - some campaigns on the likes of Kickstarter and Indiegogo can be impressive success stories, but others turn into somewhat messy and protracted projects.
SFANS is a case and point - as a Switch 'dock' adapter it does a solid job and comfortably met its funding target, but then some hardware teardowns showed it was repurposing Chinese technology designed for Samsung phones. That didn't change the fact it worked and didn't harm its campaign too much, but it was a talking point nonetheless. In the months since SFANS has been pushing back shipping dates, often citing production and manufacturing issues. The latest update and delay, though, is somewhat extraordinary and has angered a number of backers.
The company has, seemingly without consulting backers that have already long since paid their money, substantially changed the design. Originally a small, flat and portable adapter with a cable, it's been reformed and turned into an actual dock. The explanation and some images are below.
Nyko released its Switch™ dock half of a month before and we have researched the customer feedback from Amazon. We also have researched many other Switch™ dock/adapter on Amazon and we found that customer not only need an adapter but also want a dock for Switch™. Our team discussed and decided to redesign Sfans to add the dock function to Sfans. Finally, we get a new Sfans looks like the pic below.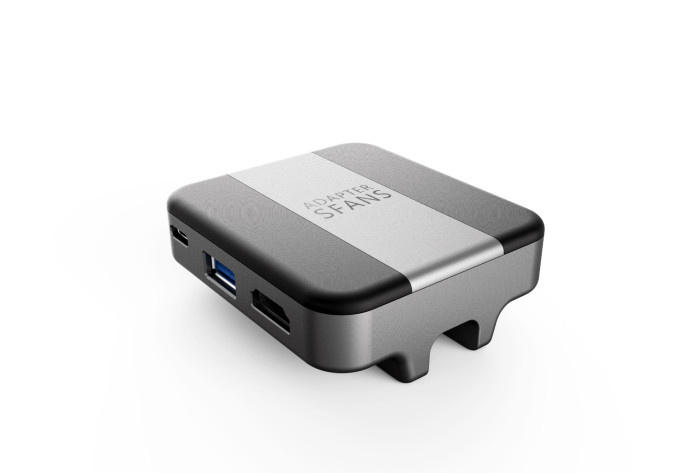 With the new Sfans, we don't need to concern your Switch™ will warp in the dock because of heat.  We also have removed the creepy cable from Sfans and reduce the size of Sfans to make it more portable & multifunctional. The new Sfans will be a much better dock and provide a much better gaming experience.
Because of redesigning Sfans, we have to stop the old mold making and re-make a new mold which probably finishes at the end of this month. We will finish mold testing a Nov 5nd and then assemble PCB and case, we will start shipping on Nov 8th. We will finish shipping at the end of November.
It's a double-whammy in terms of complaints; yet another delay is an issue, but of more concern is the shifting of the goalposts after a project has been fully funded. Plenty of commenters on the project page have expressed their frustration at the sudden change in design (and its focus in terms of functionality), with plenty requesting refunds. Some examples are below.
The only thing which works for me is the old design. Otherwise I want a refund. It`s a shame to change the design without asking your supporters before. What would you say if you order a limousine and get a station wagon?!?
Why did you change the design? This is exactly what I did not want! If I wanted a dock, I could as well just have ordered the nyko one and would already have it. I explicitly wanted an adapter that I can also use on other devices. I could tolerate the delays. But this is unacceptable. I demand a refund.
Ship the original design or refund
This is what I was waiting for. NOT. I cannot wait for the comments again here, who are still supporting this. Since the last update some weeks ago, I knew one thing: I will never see my money again and I will never see this product. Your company is dead now, have fun with your new "innovative" ideas…
I paid extra for a stand that would support your design. Now I don't need it. Is it even still included? I'd like more information on how this redesign effects me and if I can change my pledge to not include a stand.
It'll be interesting to see if the company backtracks and offers backers the original design. However, if manufacturing is indeed being rejigged for the new product this may not be easy.
It's been a messy campaign, nevertheless, and this latest update hasn't done it any favours.
With thanks to Graham for the heads up.
[via indiegogo.com]