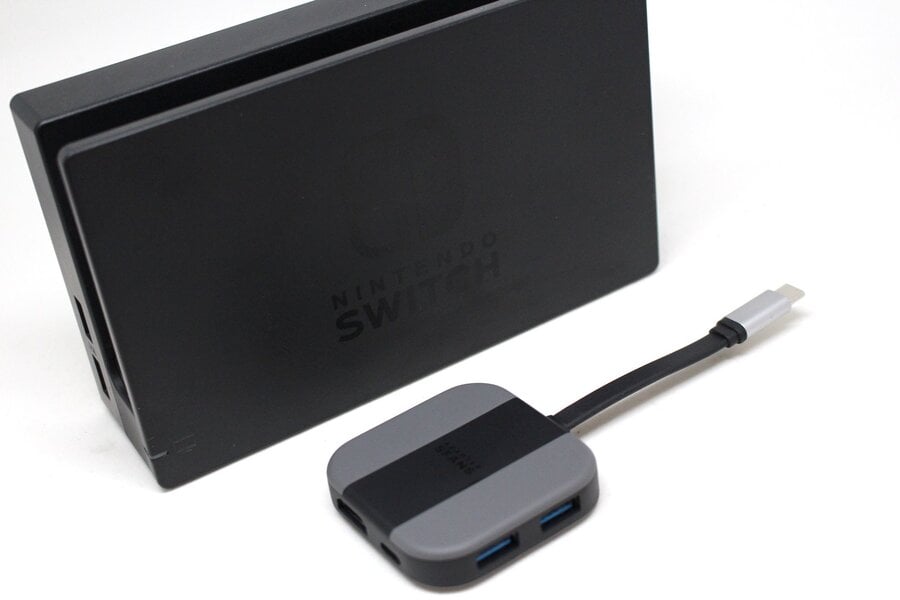 Yesterday, we reviewed the SFANS Adapter, a super-portable dongle-like device which connects to your Switch and allows it to run in docked mode. In our review, we considered the SFANS to be an excellent bit of kit which is ideal for those who like to take their Switch on the road, or don't have room in their current AV setup for the Switch's bulky dock.
Since our review went live, it has been brought to our attention that the SFANS isn't unique by many means; in fact, the unit inside the casing - known as CF001 - is already widely available in China and is intended for use with Samsung smartphones like the Galaxy S8 and S8+ - both of which use the same USB Type-C connection as the Switch. These units cost around $30 in China and are designed to imitate Samsung's DeX device.
SFANS isn't the only product based on this hardware - a Kickstarter campaign for Switch-Con is also running at the moment and the unit looks almost identical, outer casing aside. Digging deeper, it's possible to find posts on Chinese forums investigating how these dongles function with the Switch, and these have since been verified by posters over at GBA Temp.
So what does this mean for SFANS and Switch-Con, and any other device which uses the CF001? They're still excellent pieces of kit and our opinion of them remains unchanged; however, when you consider that the original CF001 is being sold at a significantly lower price it might be wise to shop around and see if you can pick a variant up at a lower cost.
Thanks to Lockdown555 for the tip and extensive research!