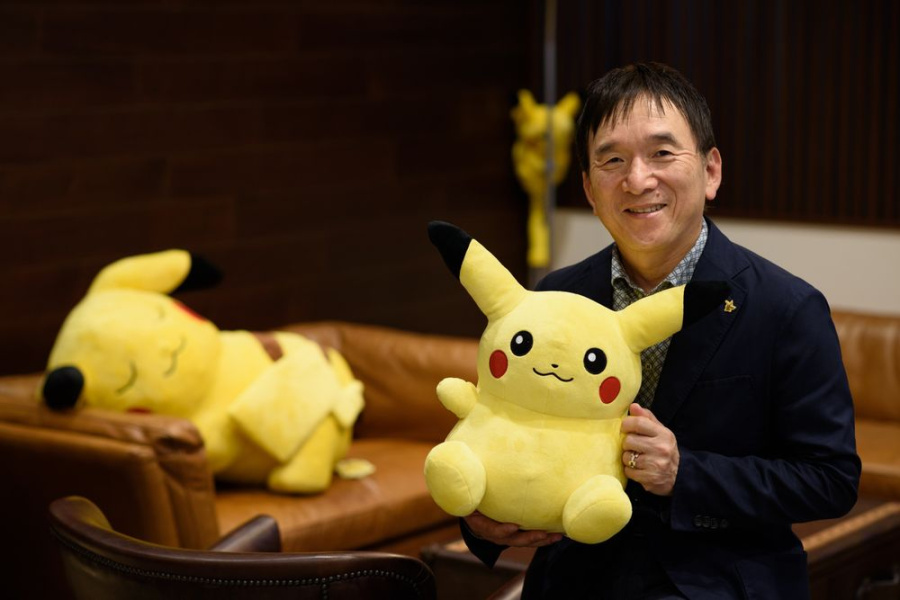 It was a bit of an amusing bait and switch when there was a short Pokémon Direct this summer which started out showing kids playing on their Switches before revealing the game to be Pokkén Tournament DX. Not that the game isn't a welcome addition to the Switch library, but fans are frothing at the mouth for a new mainline Pokémon game to be made for the console, as that will be the main series' debut on a home console. The Pokémon company has been tight lipped regarding the upcoming Switch games, but the CEO recently spoke a bit more about them.
Pokémon CEO Tsunekazu Ishihara recently talked with Bloomberg about the series, discussing everything from Pokémon GO to the main entries, and he had some interesting things to say regarding the new games in development for the Switch. We likely won't be hearing anything on these until next year, but his comments suggest that some bigger changes are being made. Here's what was said:
With the Switch, we see it as a chance to create Pokémon that goes deeper and with a higher level of expression. As a result, that makes it an extremely important platform.

Right now we're using 7 to 8 inch screens, but on a high-definition TV you can express a whole different world with graphics and sound.

Until now, games were made as one for one person, but now you can go home and play with everyone — so how do we tackle these themes, and how do we make sure it's not complicated?

I can't say that we'll release accessories, but I'd like to think of that possibility.

Unlike smartphones, the Switch is not a game device that assumes that there's constant network connectivity. So from our perspective, it's really not that different from DS or 3DS in terms of connectivity. 
It sounds like there's much to look forward to, but until then, Pokémon Ultra Sun and Ultra Moon will help tide us over. Check out the rest of the interview here, it's a fascinating read.
What do you think? What new things do you want the new Pokémon games to do? Should Ultra Sun and Moon have been on the Switch? Share your thoughts in the comments below.
[via bloomberg.com]