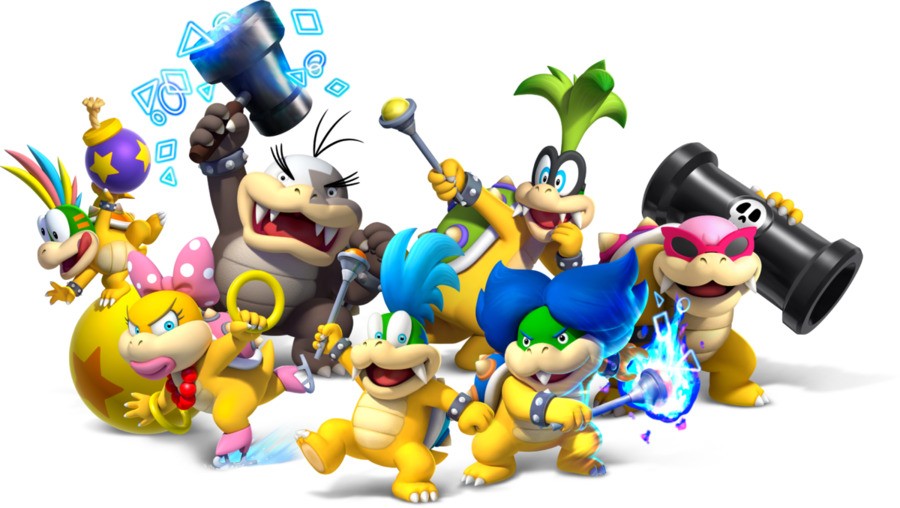 Making their debut in the evergreen classic Super Mario Bros. 3 for NES, the Koopa Kids are a bunch of minions serving at the pleasure of Bowser. Originally believed to be the children of Mario's nemesis, their exact relation to the King of the Koopas is a little hazy these days, with Bowser Jr. being Bowser's only confirmed offspring.
You've no doubt bopped them on the head, raced them and even built Mario courses with them thanks to their inclusion in the final update for Super Mario Maker 2, but can you name them all?
Let's find out with our little quiz...