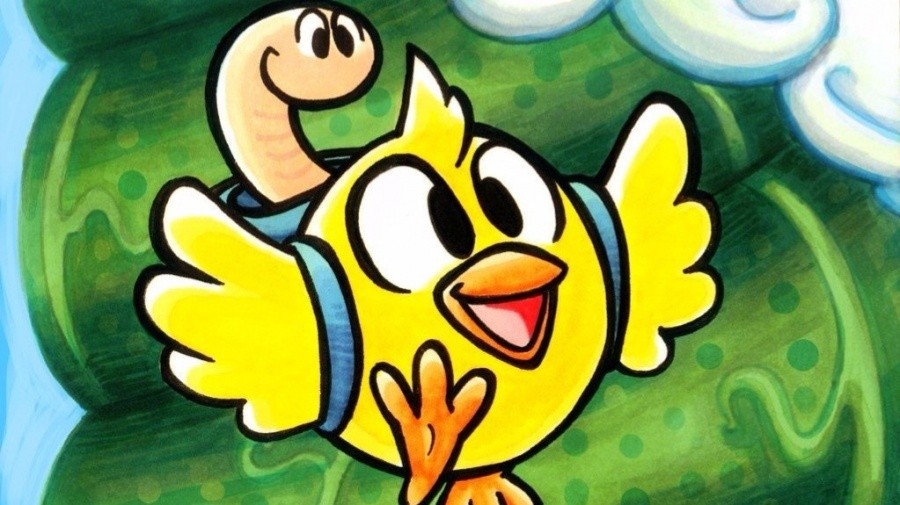 Update: As mentioned below, we asked Atooi's Jools Watsham for comment on the situation. He took the time to respond to our message and wished to share the following:
"We're a small team doing our best. Our focus is on making a great game, which I feel is the most important thing. Chicky Wig fans will not be disappointed with the final results in 2020. A huge thank you to all of our supporters who have reached out to us with love and support."
---
Original Article: Back in April 2018, developer Atooi successfully generated over $35,000 of support from Kickstarter backers to get Chicken Wiggle Workshop onto Nintendo Switch. The game was originally intended to release in December last year, but almost a year later it still hasn't arrived and backers are becoming increasingly frustrated at the developer's attitude towards them.
Any game can see lengthy delays in development for all sorts of reasons, and while some have expressed their frustration at not receiving the product when initially promised, most of the upset has actually stemmed from Atooi's lack of updates. On 14th October, the company's owner and founder, Jools Watsham, shared the following message with backers:
The belief that backers are akin to a publisher is not accurate and will only lead to frustration for anyone who believes it is true. This will not be a popular thing to say, but it has to be said. One promise was made with the CWW kickstarter: to deliver an enhanced version of Chicken Wiggle for the Nintendo Switch. I am sorry that the delivery date is significantly later than estimated, but our promise has not changed.

We did not, however, make any promises or indication that frequent updates would be part of this project. I understand your assumption that there would be frequent updates, and I understand your frustration from this. You're excited about the game and you want to see it. We're excited to share it. When it is ready, you will see more of it. However, requesting updates will not produce updates. In fact, it causes addition stress and pressure to the team and is not aiding us in our pursuit of producing an excellent game.
We are a developer, and the development of this game is our focus. Providing updates is not our focus. The game will be awesome. We will post updates when our schedule permits. Thank you for your patience and continued support.
The replies to the statement show that a number of backers aren't happy with how they're being spoken to. One backer writes, "After this post I have lost some respect for you as a person. I see now that you don't really see us as anything more than a source of revenue, when you yourself said this game couldn't be made without us... I'm honestly just really disappointed in you". Another reply reads, "now I wish I hadn't backed this game just due to this obnoxious post".
Watsham's statement suggests that Atooi never promised regular updates and that its focus is on the game's development, but backers have highlighted a separate post shared back in July where an Atooi Community Manager apologised for failing to meet fan expectations and promised to "work on more frequent updates even if it is bad news". A number of backers have described the new message as "contradictory".
Today, one day after the controversial post shared above, Watsham provided a further update, this time on the game's development progress as fans had been asking for. The reaction this time around was expectedly much better, with fans thanking the studio for the news despite the previous statement. In a reply to one backer, Watsham said, "Damned if I do. Damned if I don't, right? I am sharing what I am working on at this time. Thought some folks might appreciate it, considering the outrage over the lack of updates. Silly me".
We've reached out to Jools Watsham for comment and will update this post if we hear back.