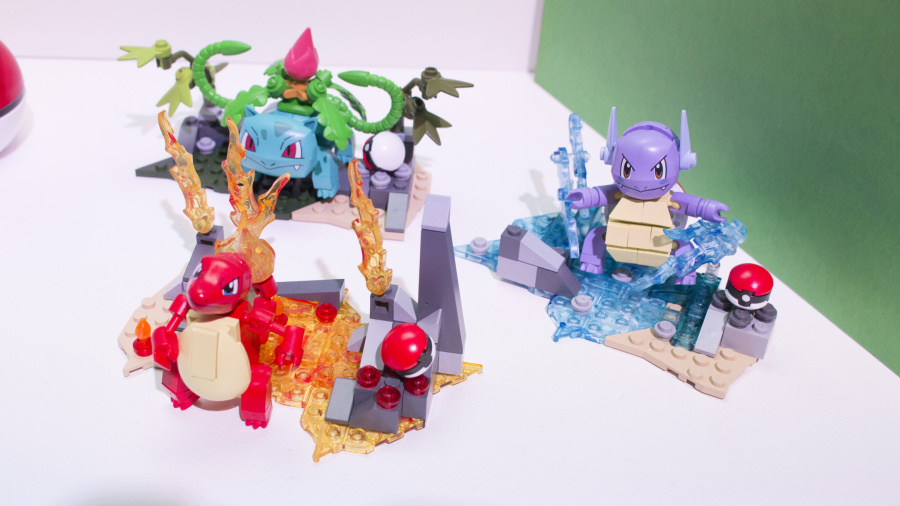 We're getting Pokémon-themed Mega Bloks later this year, and we don't know about you but that makes us very happy here at Nintendo Life.
Announced at the 2017 New York Toy Fair, these kits have recently been shown off at Mattel's Toy Fair event, where Kotaku got the chance to have a close-up look.
The sets announced so far are based on Generation One, which shouldn't come as much of a shock - it's a logical place to start, after all. The sets are roughly divided into basic Pokémon (which come in a Pokéball), battle sets, middle evolution sets and large, final evolution models. Check out that Charizard.
What do you think of these models? Will you be making a purchase when they arrive in the fall this year? Let us know by posting a comment.
[via kotaku.com]