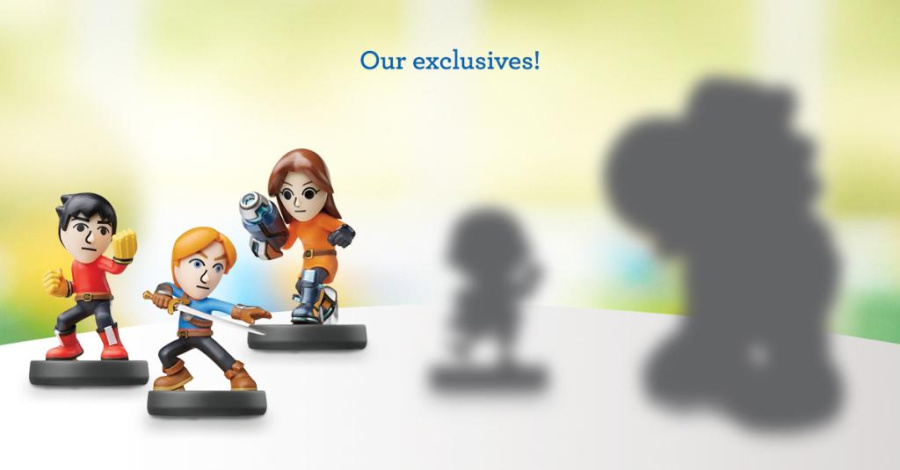 It seems that Toys "R" Us is sweeping the board with the amiibo exclusives in North America. Following hot on the heels of the recent confirmation that the Mii Fighter amiibo will be exclusive to the retailer, it seems that there are still more amiibo that will be locked in to the massive toy store.
Toys "R" Us recently tweeted a picture of their exclusive lineup which included images of the Mii Fighter amiibo alongside two greyed out silhouettes of amiibo that look awfully familiar. Unless Toys "R" Us is pulling a fast one, it appears that the Mega Yarn Yoshi amiibo and the restock of the Villager amiibo will only be available at Toys "R" Us in North America. Here's the tweet:
What's do you think? Will this influence whether or not you purchase any of these amiibo? What do you think about retailer exclusive amiibo? Drop us a comment in the section below.
[via twitter.com]