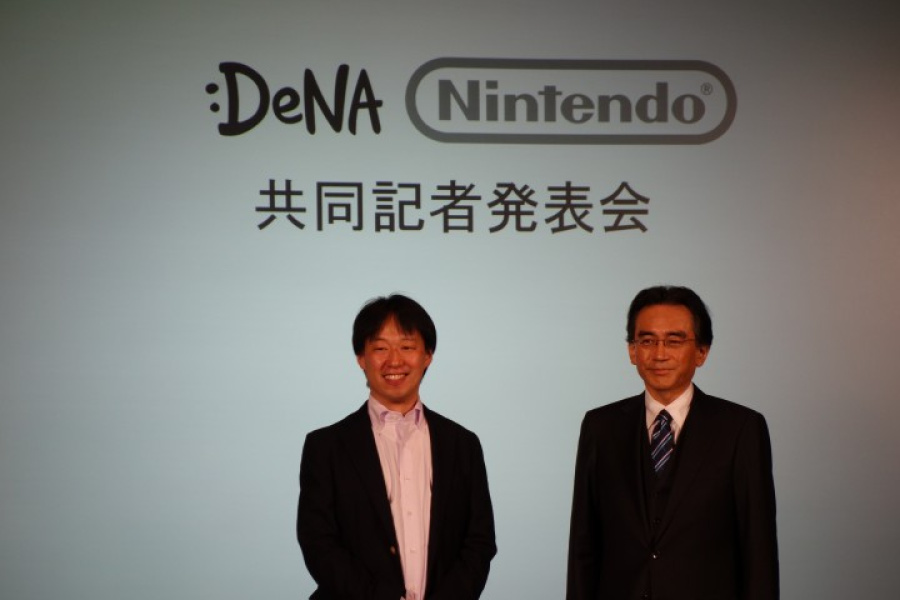 So, Nintendo is finally bringing its enviable IP to smart devices, and the news has been greeted with a mixture of surprise, bemusement and even anger by some quarters of the gaming world. Among analysts the reaction is predictably more measured, with a mostly optimistic tone overshadowed by some dire warnings.
On the plus side, we have IHS' head of games research Piers Harding-Rolls, who feels that the partnership will benefit both companies and will allow Nintendo to push its core business: creating games for dedicated games consoles:
The Nintendo-DeNA alliance is a good fit and offers up a number of important synergies for two companies that are no longer leaders in their respective segments. Not only is there significant revenue to be made directly from smartphone and tablet consumers for Nintendo, app ecosystems are also very important in reaching new customers to make them aware of the Nintendo brand and to drive a new and broader audience to its dedicated console business.
However, Harding-Rolls has some reservations about how Nintendo will choose to monetize its games, and how the "cultures" of Nintendo and DeNA will mix:
This alliance makes commercial sense on many levels – the main challenge will be knitting together the cultures of both companies and aligning the speed of development and iteration that is needed in the mobile space with Nintendo's more patient and systematic approach to games content production. How the new games are monetised may also provide a challenge considering the general differences in models used in retail for Nintendo and through in-app purchases for DeNA.
However, fellow IHS employee Jack Trent - he's head of mobile media research - had some words of caution to offer:
Despite big investments in smartphone game development and international expansion DeNA has struggled in recent years. Its initial success was based on developing mobile web games for Japanese mobile social games community, as the market has shifted towards native smartphone games it has been overtaken by domestic competitors such as Puzzles & Dragons publisher GungHo.
There is a risk that despite the benefits each party brings it could be too late to take full advantage of their strengths.
Even so, Trent added that DeNA has a lot to gain from such an agreement:
Partnering established brands has been a focus of its international strategy with titles using Star Wars, NBA and Transformers IP in different markets. Bringing Nintendo's popular games IP to mobile for the first time represents a coup for DeNA and will help boost its domestic and international position.
What are your feelings on this? Do you think Nintendo will experience difficulty when working alongside DeNA, or can the two firms overcome any differences and create a successful line of mobile releases? Let rip in the comments section to let us all know.
[via mcvuk.com]