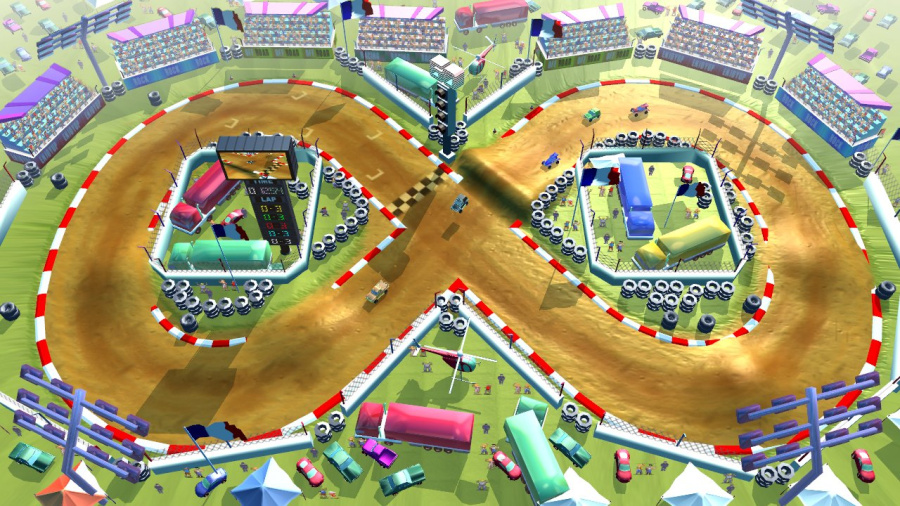 Retro gamers may have had their eyes turned recently by Rock 'N Racing Off Road, which perhaps brings to mind the classic arcade title Super Off-Road. This top-down racing approach is fairly popular in real-life mini-toy car versions at the moment - with toys controllable via smartphones or tablets - and EnjoyUp Games is clearly hoping to catch the vibe for a Wii U eShop sales success.
The Spanish developer has now confirmed that the racing title will hit the Wii U eShop in both North America and Europe next week, on 29th January; it'll cost €5.99 / $5.99. Key features are local multiplayer, naturally, along with a variety of modes and tracks.
There's a trailer for this one below, so check it out and let us know if you're tempted to rev up for its release.