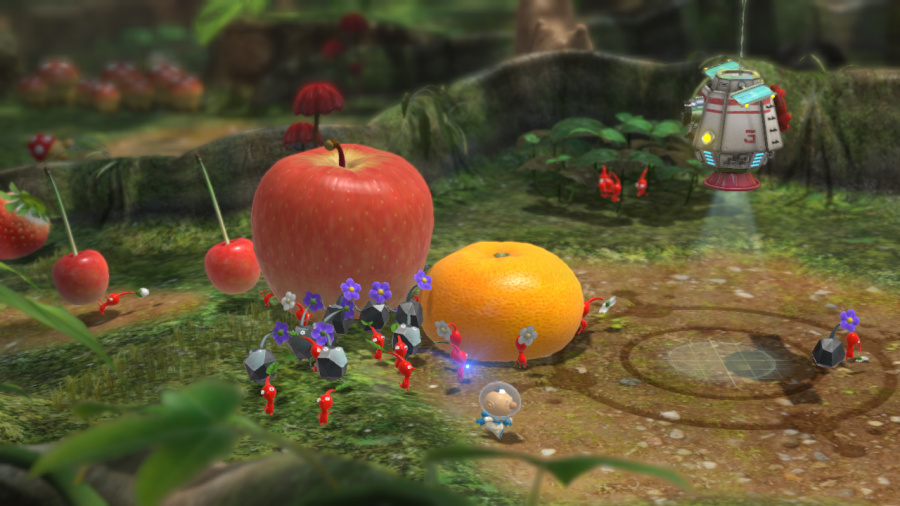 Pikmin 3 may look cute at first glance, but it's a game which teaches some harsh lessons about life and death. Your actions create an army of dutiful Pikmin characters, but you're also responsible for the untimely demise of many of these adorable fellows. One of the most upsetting situations in the game involves getting to the end of a day and realising that you've left some Pikmin behind, effectively consigning them to death.
Don't allow yourselves to be too downhearted at this, though — even the Legendary Shigeru Miyamoto struggles to get all of his Pikmin back to the onion at the close of the day:
I would love to [save them], but it's not possible with my skill. So I have given up. But there are some staff who actually accomplished [this]. Personally, I like challenging myself to beat my own score in the mission mode.
Speaking to Eurogamer, Miyamoto also revealed that DLC is a possibility for the game:
Nothing has been decided yet, but Pikmin 3 puts importance on the player replaying and re-challenging himself, an element that makes the game more and more fun as users play it many times. If we hear players' desire to play more with add-on content, we would love to consider the possibilities.
Pikmin 3 launched in Europe last week, and is coming to North America at the start of August. We think it's pretty special.
[via eurogamer.net]