Mr Driller Tunnelling His Way To WiiWare and DSiWare
Posted by Damien McFerran
According to the latest issue of Japanese magazine Famitsu, Namco is set to release a new version of its successful Mr Driller franchise on the Japanese WiiWare service this month.
Entitled Mr Driller World, the game will retail for 800 Wii Points and should be digging its way to sunlight on the 24th February. In addition to this, another Mr Driller game is due to emerge from solid ground on DSiWare the following day; as yet the points cost of this portable version is unknown.
Here's a photo of the news as it appears in Famitsu: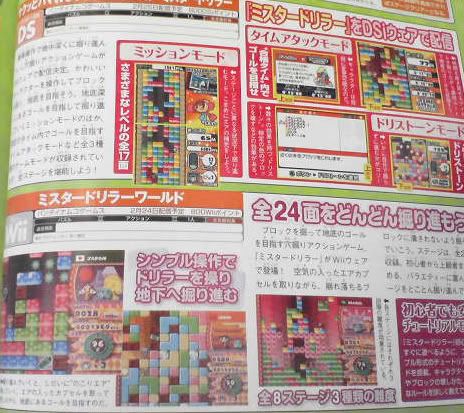 Let's hope this is the start of Namco throwing a bit more support behind the WiiWare service.
Source: GoNintendo