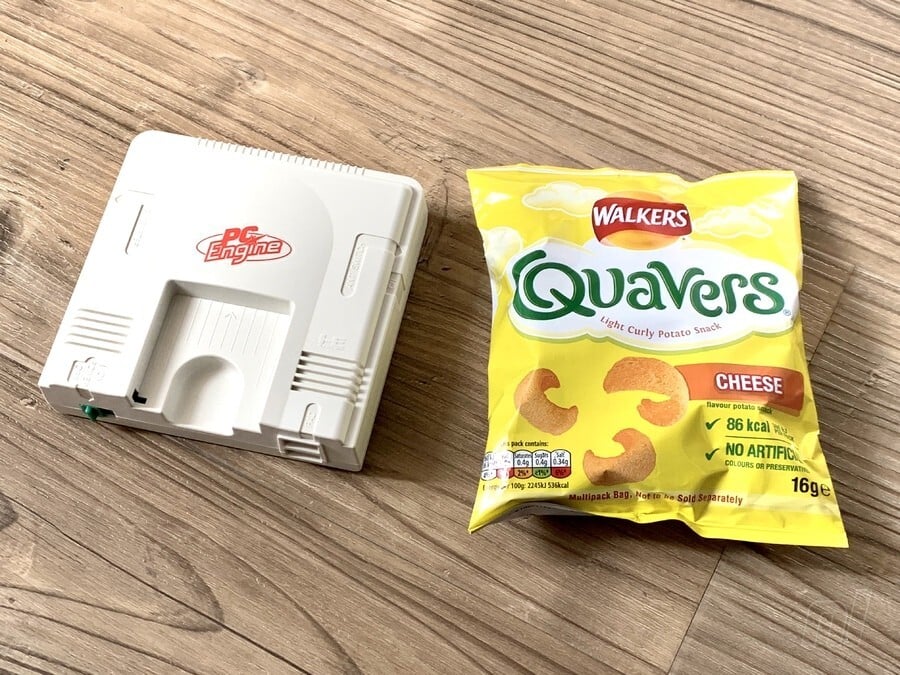 After the disappointing (though understandable) news that the coronavirus had caused a halt to the shipment and production of the console, the adorable Japanese PC Engine Mini was available to order from Play Asia for a limited time. Predictably, the online retailer's stock was quickly exhausted, but we'll be keeping an eye out for the little retro system and will post an update the next time it pops up for sale.
As things stand, the Japanese version of the console is currently available via Amazon Japan, although other countries have no fixed date as to when they'll receive stock.
---
Following the shock news that Konami is releasing a PC Engine Mini console (or TurboGrafx-16 for our US readers) we have been eagerly waiting to slam down a pre-order on this classic retro system as we're sure that these will sell out quicker than the original NES Mini due to limited supply at launch.
Amazon UK is listing the pre-order for the grey PC Engine CoreGrafx Mini priced at £99.99, although its initial shipping date of 19th March 2020 has been postponed due to the coronavirus pandemic.
The grey CoreGrafx is lovely, but don't fret if you're jealous of the more attractive PC Engine version - that can also be pre-ordered, provided you can get your head around how to place an order on Amazon Japan.
And if that wasn't enough, the US TurboGrafx-16 Mini can also be pre-ordered from Amazon US also for $99.99, although again, the initial shipping date has been replaced with the placeholder 31st December 2020 until regular worldwide distribution recommences.
Which of the three shall we choose? The correct answer is, of course, all of the above, although our bank balance is still reeling after getting hit by the Sega Genesis / Mega Drive Mini. That mini PC Engine is calling us, though, despite not being much smaller than the original console.
If Amazon Japan is proving tough to navigate, we've also added Play Asia links, although these are either sold out or not fully active at the time of writing. Be sure to check back to catch them once they're up and running or their stock is replenished.
Let us know if you plan to pick up one of these lovely retro delights with a comment below.