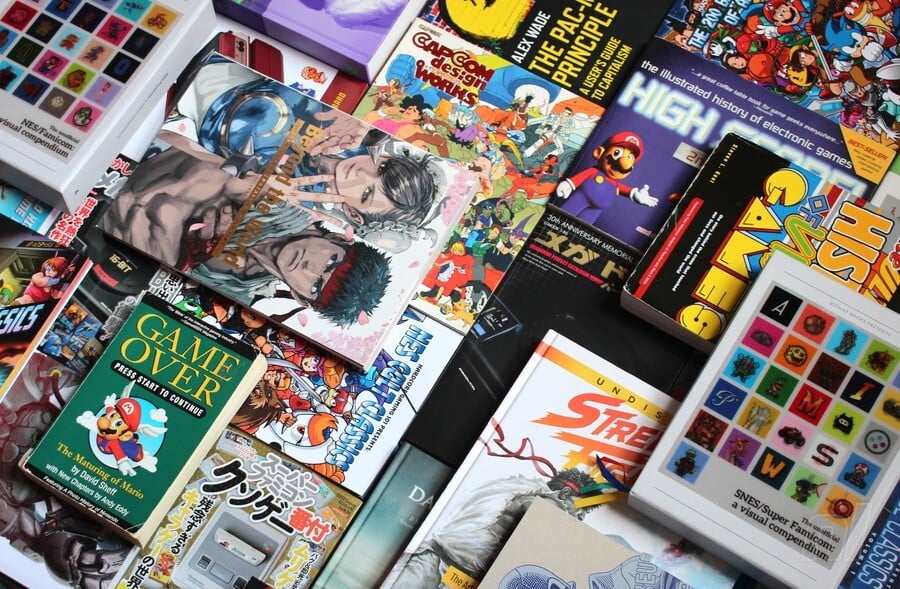 The only thing more fun than playing video games is reading about them, and in the past few years, we've seen the number of game-specific books explode as players seek to learn more about the industry and writers strive to catalogue and analyse what has become one of the world's most popular forms of entertainment.
It has gotten to the stage where we've amassed so many tomes at Nintendo Life Towers that we've decided to put together a handy guide to all of the very best books about games money can buy.
As a few of these books are part of wider (and ongoing) series, we've lumped some together in categories based on publisher or author - rest assured, however, we only do this when we're totally sure that each and every book in that range is worth a look.
With that out of the way, let's turn the page, shall we?
Hardcore Gaming 101 Series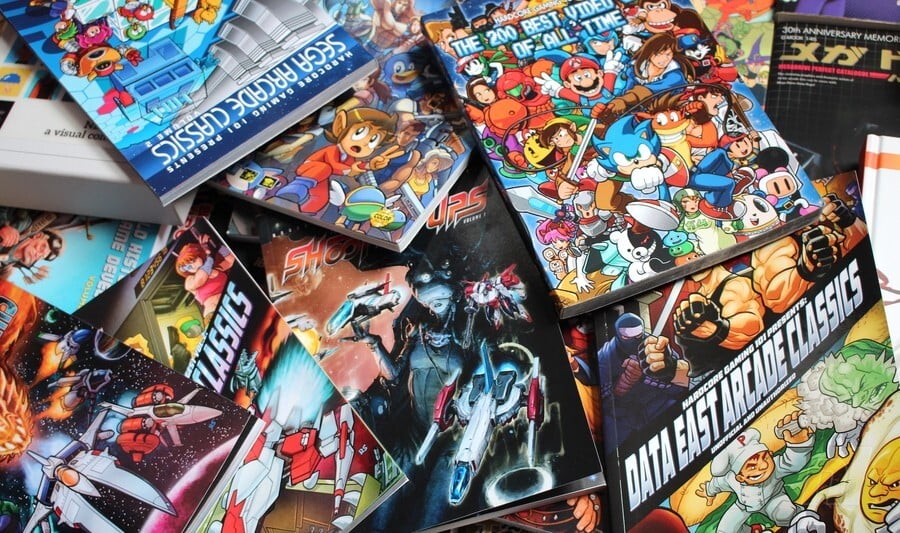 Hardcore Gaming 101 is one of the longest-running game history websites on the internet and its utterly invaluable analysis of classic games is a real godsend for players who want to brush up on the history of our beloved pastime. A while back the team behind the site decided to repackage some of its web content in the form of physical books, each one packed with text and imagery. The series has covered individual franchises - such as Castlevania - as well as genres, publishers and consoles, and each and every book is worth the asking price several times over. Exceptionally researched yet totally accessible, each and every volume is worthy of a place in your collection. Digital versions are also available.
The Untold History of Japanese Game Developers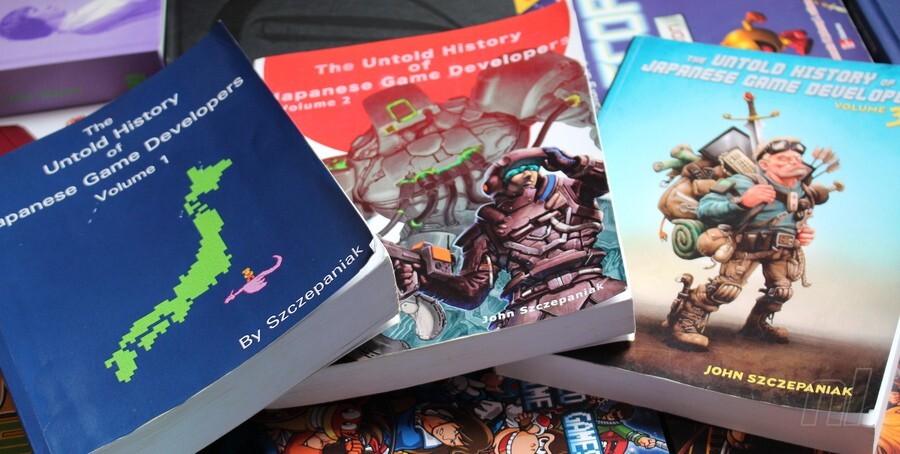 When former video game journalist John Szczepaniak decided to crowdfund a project that would see him travel to Japan to unlock stories of game development before they were lost forever, the response was remarkable. After many years of blood, sweat and legal problems, Szczepaniak's masterwork is now complete with the release of the third and final volume in the series, and these books are utterly essential reading to anyone who has even a passing interest in Japanese games. Sadly, Szczepaniak has since stated that despite the success of the initial Kickstarter campaign, the venture has actually left him out of pocket. Here's hoping that over time, his work will grow in stature, because there are stories and anecdotes contained within the pages of these books which have never been seen before, and - given the advanced age of some of these developers - may never be told again. The accompanying DVD is also well worth a purchase, assuming you can track down a copy.
Game Over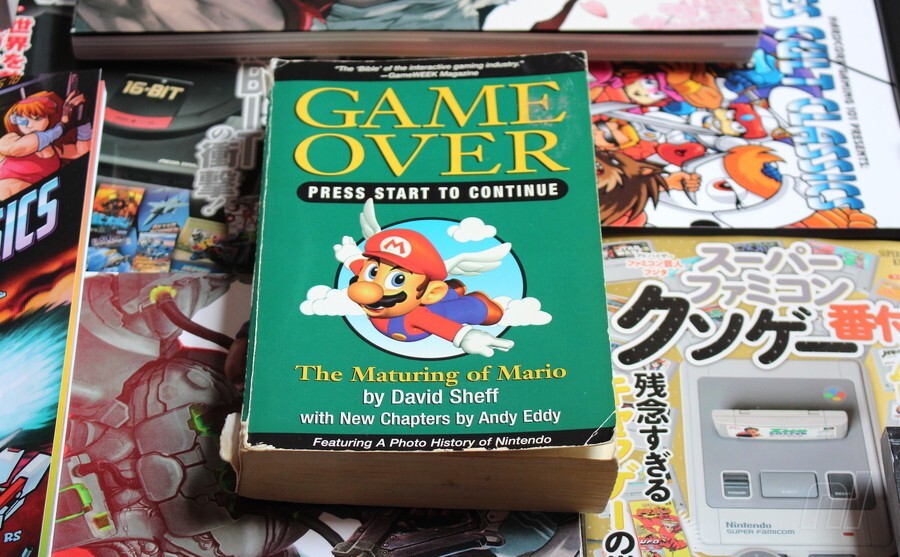 Originally released in 1993 under the rather wordy title Game Over: How Nintendo Zapped an American Industry, Captured Your Dollars, and Enslaved Your Children, David Sheff's oft-quoted book is focused mainly on the success of Nintendo during the '80s and early '90s, but also covers the wider console industry and contains loads of amazing stories from the period, often taken from exclusive interviews with those who were there. It has been reprinted twice (as Game Over: How Nintendo Conquered the World in 1994 and as Game Over: Press Start to Continue – The Maturing of Mario in 1999) but is currently out of print, and as you might expect, it fetches a handsome price on the secondary market. Even so, it's well worth seeking out as Sheff was afforded a remarkable degree of access at a time when Nintendo - certainly its Japanese operation - was still something of a mystery to Westerners. If you crave the definitive history of the company from this period, this is a must-have - although the high value on the secondary market is slightly off-putting.
Read-Only Memory Books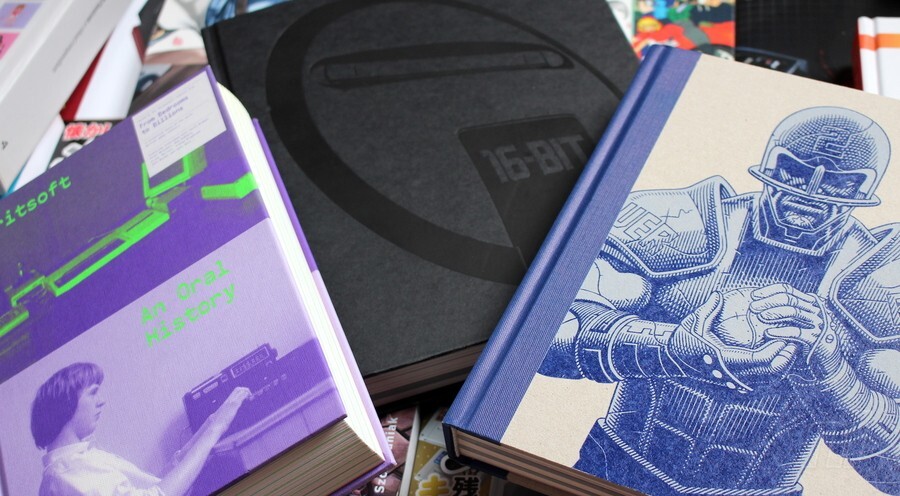 UK publisher Read-Only Memory has produced a string of gorgeous coffee-table books over the years, and its latest project - a pop-up book which covers Sega's amazing 'Taikan' line of coin-ops - has just been crowdfunded. Sega Mega Drive / Genesis: Collected Works and Sega Dreamcast: Collected Works are must-haves for any Sega fan, while Britsoft: An Oral History and Sensible Software: 1986-1999 are equally excellent.
The Ultimate History of Video Games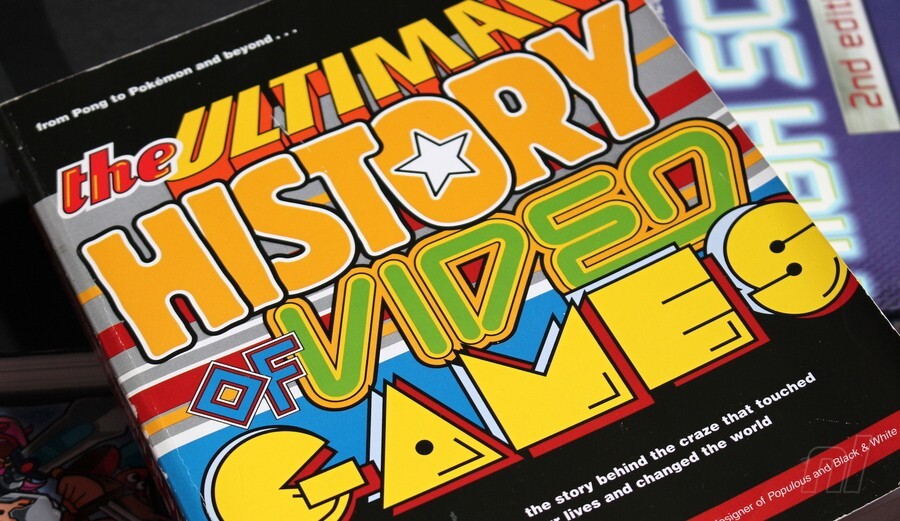 'Exhaustive' is a word often used incorrectly to describe books which try and chart the entire history of video gaming, but it certainly applies to gaming historian Steven L. Kent's seminal work. One of the most quoted books on video games, this really does cover everything; from exclusive interviews to detailed research, Kent hits all the right notes to present a full-bodied narrative of video gaming's genesis, referencing companies such as Atari, Nintendo, Sega, Namco, Electronic Arts and many more besides. If you want to learn as much about gaming as possible from a single book, this is a solid choice.
Geeks Line Publishing
This French company has been creating fine tomes on video games for years, and has covered consoles such as the N64, GameCube, PlayStation and (soon) Super Nintendo.
Console Wars
If you're keen on reading about the epic battle between Sega and Nintendo, then Blake J. Harris' 2014 book Console Wars sits alongside David Sheff's Game Over as an essential look at this amazing period in video game history. Harris speaks to the people who made it happen - most notably Sega CEO Tom Kalinske, who is the focal point of the book's novel-like narrative - to document the stunning rise and fall of Sega. The beginning of the tale sees the company struggling in the shadow of Nintendo, before releasing the Genesis and - thanks to Kalinske's canny leadership and the incredible talent of the team he assembled at Sega of America - beating Nintendo in the US. It's a story of ups and downs which is superbly retold by Harris; Seth Rogen and Evan Goldberg plan to make a movie based on it.
The Visual Compendium Collection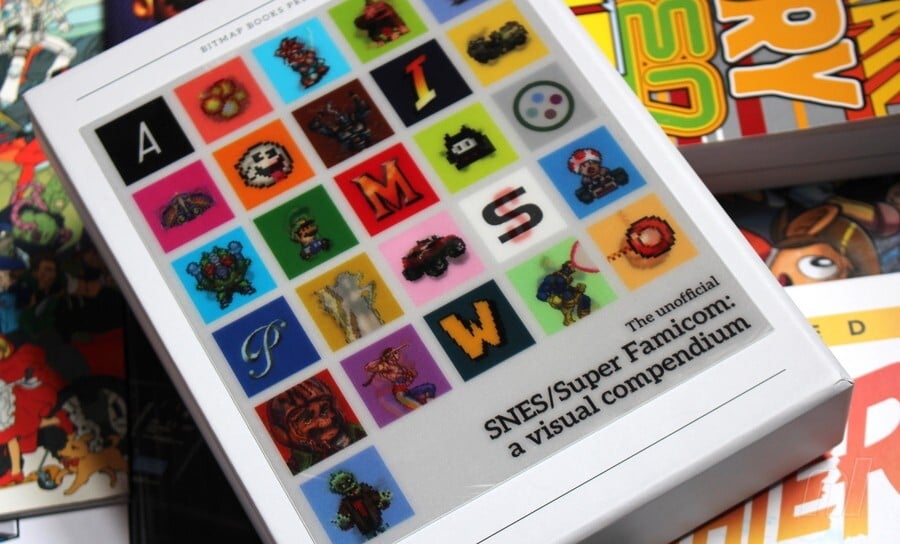 Published by Bitmap Books, the Visual Compendium series has covered significant home computers and consoles from gaming history and more recently has focused on the NES and SNES systems. Packed with screenshots, exclusive interviews and in-depth features, the series has become incredibly popular with retro gamers and collectors alike, and the upcoming Master System edition will be the first to have official approval from a hardware manufacturer, with Sega coming on board to offer exclusive access to key developers.
Dark Souls: Beyond the Grave Volume 1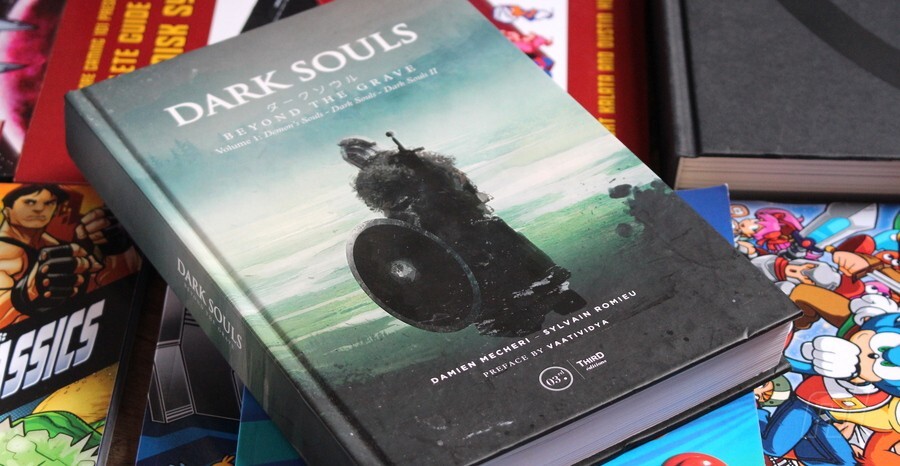 This incredibly detailed breakdown of Demon's Souls, Dark Souls and Dark Souls 2 is the perfect way to pass the time while you wait for the much-delayed Switch version of Dark Souls: Remastered. Not only does it catalogue the creation and development of these cult titles, it also picks apart in painstaking detail the lore, settings and characters which make them so appealing. The lack of imagery is a bit of a disappointment (this isn't an official publication) but the knowledge contained within more than makes up for that.
Super Famicom: The Box Art Collection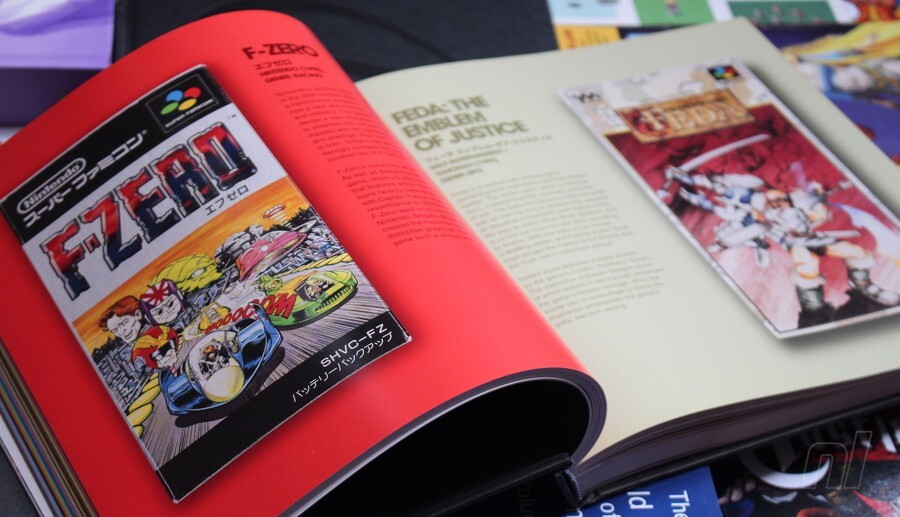 Another delightful release from Bitmap Books is this compendium of gorgeous cover artwork, all taken from Japanese Super Famicom releases. Each game's cover is shown via high-quality photography and is accompanied by a short description. This is the perfect coffee table book and a must for all Nintendo fans - especially those who grew up importing weird and wonderful games based purely on their covers alone.
The Sega Arcade Revolution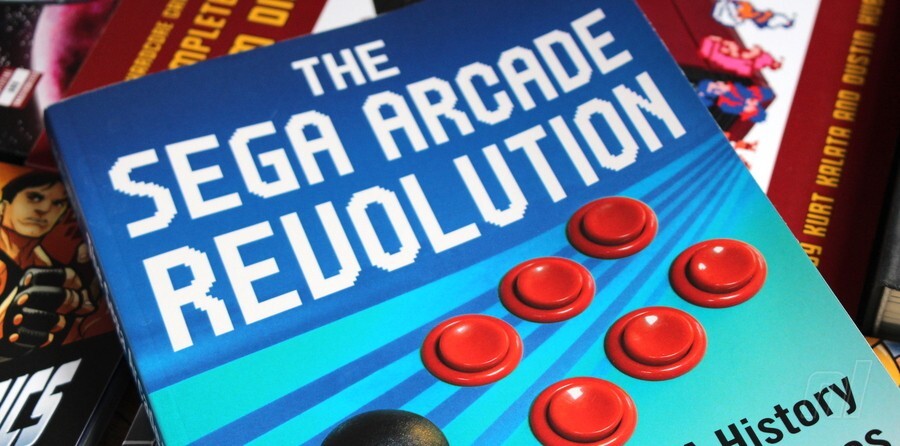 Given how small the arcade sector is these days, it's easy to forget how influential companies like Sega were during the gold rush of the '80s, where titles like After Burner, OutRun, Space Harrier and Golden Axe guzzled spare change like there was no tomorrow. Ken Horowitz does a fantastic job of charting Sega's arcade history, beginning with its origins as a company shipping mechanical amusement machines to US military bases right up to the bitter end, when the company merged with Sammy and its arcade fortunes took a backseat to third-party publishing. Horowitz focuses on 62 seminal coin-op releases from Sega's history which outline how the industry evolved; if you've recently enjoyed the amazing Sega 3D Classics line on the 3DS, this will certainly be of interest.
The Pac-Man Principle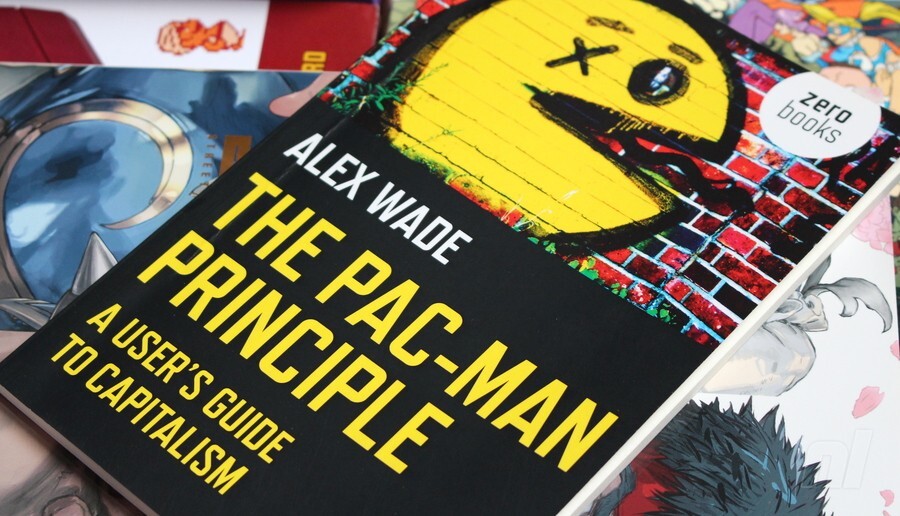 Perhaps the deepest and most intellectually stimulating book in this list is Alex Wade's intriguing Pac-Man Principle, which takes one of gaming's oldest and most famous icons and looks for hidden meaning and unexpected connections in its deceptively simple premise. Wade compares the setting of Namco's pill-popping mascot to modern-day capitalism, where the need to consume food, media and products has overtaken all other desires in the everyday lives of most people. It's a relatively short read but one that you'll find surprisingly hard to put down; Wade's observations cover everything from tricky social issues to the wild world of politics, and it's compelling to see how these apparently disconnected themes are reflected in Pac-Man's visually humble game world.
Undisputed Street Fighter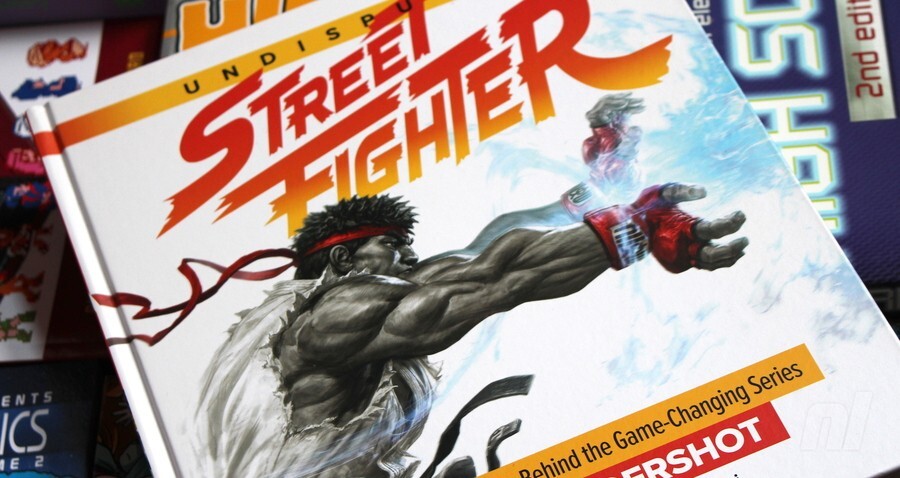 Released to celebrate the 30th anniversary of Capcom's world-conquering video game series, this bold and bulky hardback leaves no stone unturned when it comes to celebrating all things Street Fighter. As well as loads of lovely written content - which covers the full story of what has to be the planet's most famous one-on-one fighter - Undisputed Street Fighter is bursting with artwork, screenshots and much more besides. Written with an assured tone and full of interesting info (you'll learn something even if you consider yourself to be an expert on the franchise), this is the perfect way to see in Ryu and company's 30th birthday - alongside Street Fighter 30th Anniversary Collection on Switch, of course.
The Art Of Point-And-Click Adventure Games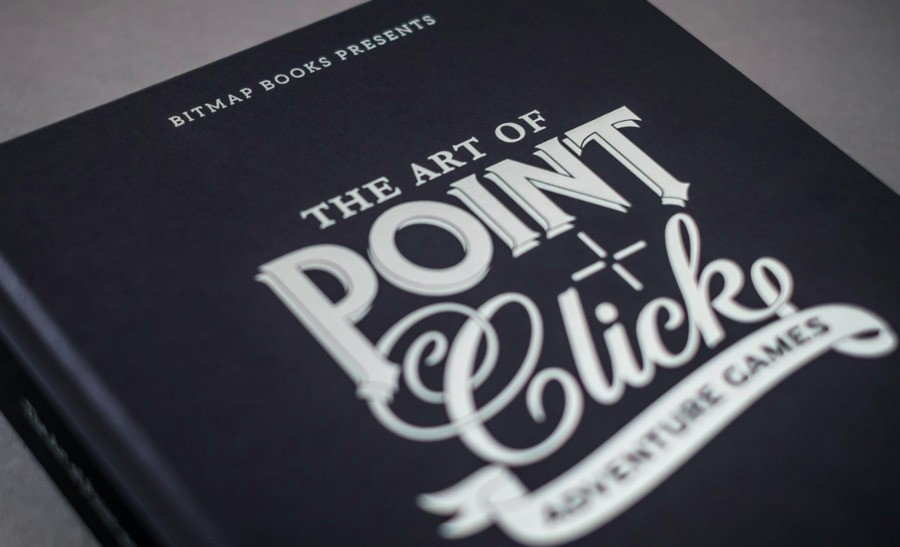 Another generous offering from the guys at Bitmap Books, this time focusing on point-and-click adventure titles through the ages. Sure, that's not a genre that has too much to do with consoles, but the likes of Monkey Island, King's Quest, Simon the Sorcerer, Sam & Max and Maniac Mansion - the latter being particularly noted for its NES port - are sure to be of interest to gamers from all walks of life. Packed with gorgeous artwork and exclusive interviews with the people who made these amazing games happen (Al Lowe, Brian Moriarty, Charles Cecil, Dave Gibbons, Éric Chahi, Gary Winnick, Hal Barwood, Jim Walls, Louis Castle, Robyn Miller and Ron Gilbert, to name but a few), this is a fantastic mix of gaming history and art.
Turning Japanese?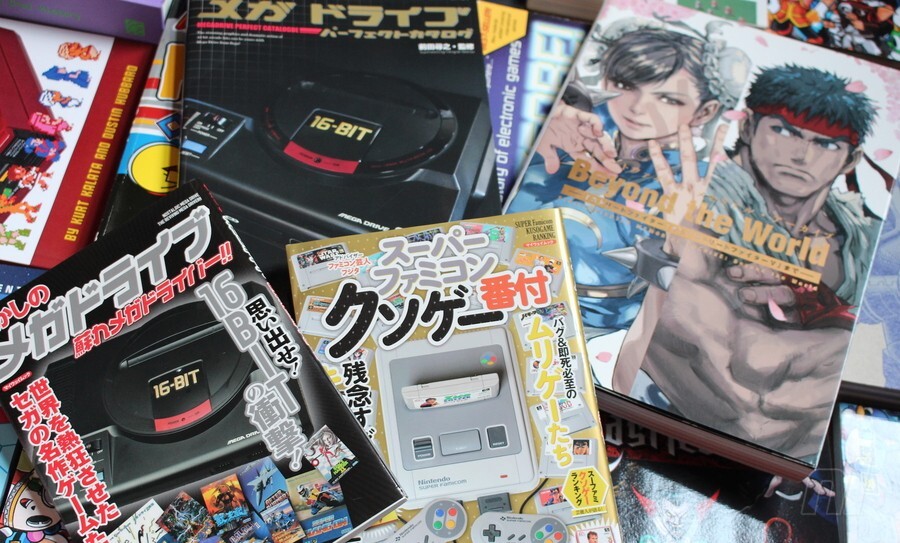 Even though we can't read the text, we're big fans of Japanese video game books here at Nintendo Life - like small children, we can still appreciate the pretty pictures, right? Below are a selection of our favourite Japanese books, including an amazing look at some of the Super Famicom's worst games, a fantastic Street Fighter artbook and a comprehensive history of the Mega Drive in Japan.
---
So there you have it; a pretty massive list of lovely paper-based things to buy and read. Let us know if you're a fan of any of these books, or if you think we've missed one off. We'll aim to keep this page updated over time and add new books.