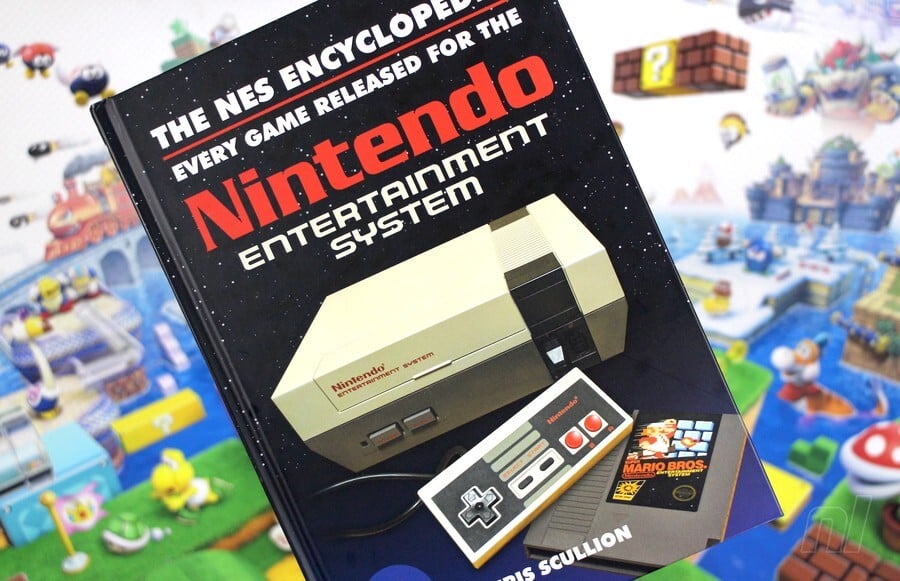 There are certain video game platforms that stick in our memory longer than most, and these are often the systems that we cut our gaming teeth on; not necessarily our first, but certainly the ones that had the most impact on our formative years. You never forget your first love, as the saying goes.
Video game journalist and Nintendo Life contributor Chris Scullion isn't unique in that the NES is the machine he has the most affection for – just like millions of other players over the world – but his story is unusual as he's based in the UK, which was very much a Sega stronghold back in the late '80s and early '90s. Chris has already recounted why Nintendo's 8-bit console is so special to him personally on this very site, but to really hammer the point home he's written an entire flippin' book about the thing. Tsk.
Now, we've had plenty of books about the NES in the past, but Scullion's NES Encyclopedia is different; it aims to document all 714 officially-licenced games released during the console's lifespan (that doesn't include Famicom titles, it should be noted – we imagine Scullion would have been taken away by men in white coats had he attempted that feat), as well as over 160 unlicenced titles which cover everything from Tengen's legally-dubious output to notoriously ropey religious games and 'erotic' carts like Bubble Bath Babes (talk about suffering for your art).
Scullion clearly knows his stuff when it comes to the NES, and this is evidenced by the fact that each game comes with a written description as well as screenshots and a small nugget of trivia. If you're a fan of his work on this very site and Official Nintendo Magazine (RIP), then you'll already know that Scullion has a penchant for pumping out accessible-yet-knowledgeable writing laced with welcome humour, and here he's able to comprehensively sum up the appeal of each title short, bite-sized chunks that more often than not also succeed in raising a smile. We like to think we're pretty clued-up when it comes to all things Nintendo, but there's plenty in this book that is totally new even to us, which speaks volumes about the quality and depth of this particular publication.
If you're new to the NES or merely want a detailed catalogue of all the games released on the machine, then we really can't recommend The NES Encyclopedia enough – and we're not just saying that because Scullion knows where we live and has threatened to send us terrible unlicenced NES cartridges through the mail until we post a glowing review of his tome.
Joking aside, this is a genuinely exhaustive guide to what made Nintendo's bulky grey box such a game-changing piece of hardware; it covers the big-hitters such as Super Mario Bros. 3, Castlevania, Zelda, Contra, Metroid and many more, but also shines a light on the incredible volume other games which graced the format – a large proportion of which can safely be considered hidden gems that are worthy of investigation, even by today's standards. Of course, if you're in the UK like us, then there's even more stuff to unearth here, as many NES games were exclusive to the US and never made it to European shores.
Scullion has mentioned doing the same thing with the SNES, so if you're keen to see him produce his next magnum opus, you need to support his current book. Who knows, this may even be the start of a whole series...