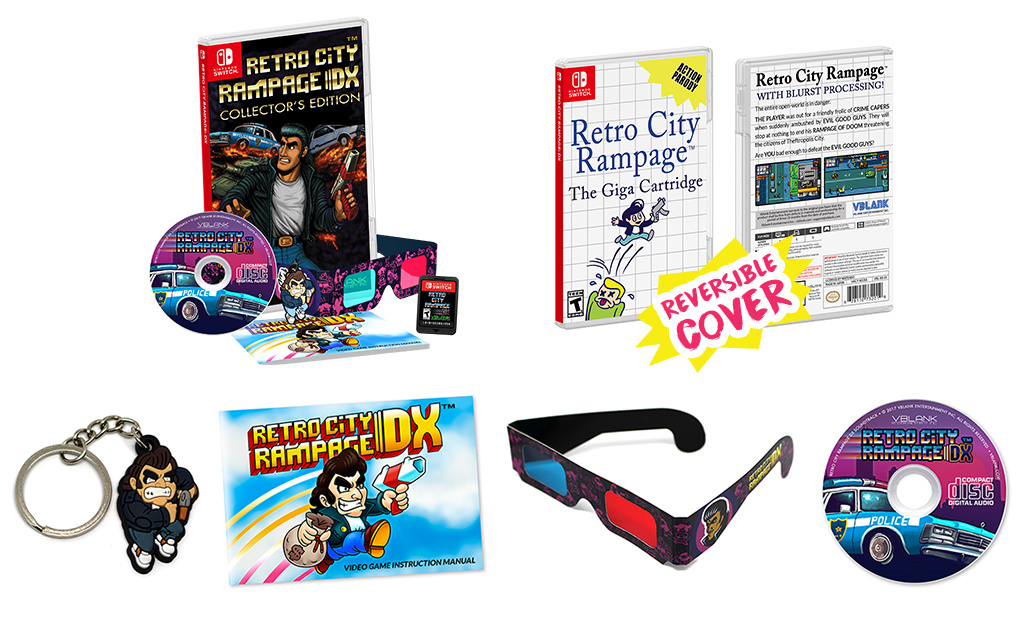 There's already a small but notable market for 'Indie retail' releases on the Switch, with Nicalis very much at the forefront in the system's early life. Vblank Entertainment has now confirmed it's getting in on the act, with a physical 'collector's edition'; there'll also be a 'standard' version.
Pre-orders open next week (9th October) and will be available on vblank.com from 9am Pacific / noon Eastern / 5pm UK / 6pm CEST, with shipping due later in the month; you can see a trailer and some details below.
The limited Collector's Edition ($44.99USD) includes game cartridge, manual, keychain, soundtrack, 3D glasses and a reversible cover. Standard Edition also available ($29.99USD). Published by Vblank Entertainment.
We're still big fans of this chaotic game, and those most enamoured with the title may be tempted to take the plunge for a physical copy. Oh, and the 3D glasses actually come in handy, if you were wondering.
Are any of you tempted by this?
[via vblank.com]