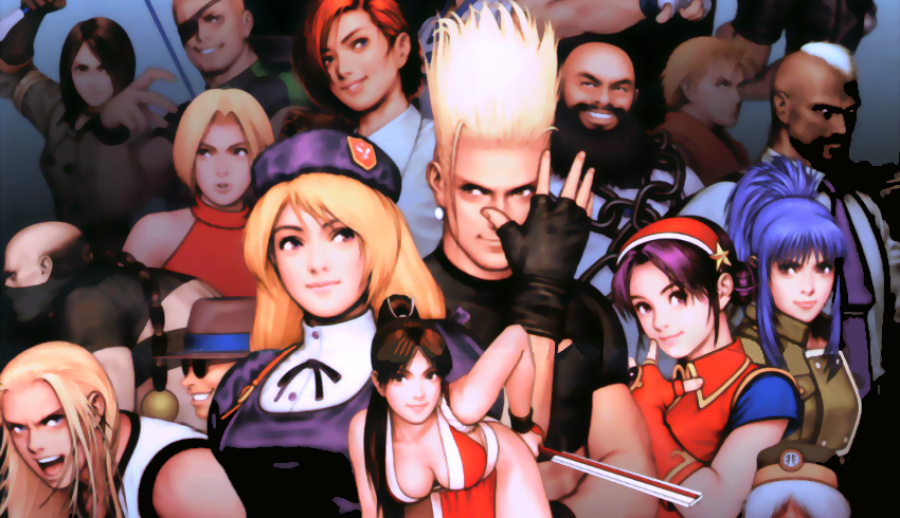 After weeks of football and shmup action, Hamster is set to go back to Neo Geo's most familiar genre next week, with The King of Fighters 2000 arriving on the Switch eShop on 10th August. Following up the previous game the Striker system makes a return, now featuring alternate Striker-only characters from several SNK franchises such as Metal Slug, The Last Blade and even Burning Fight, adding chaotic variety to keep your opponent guessing.


The team's rosters have been updated with some interesting choices. Blue Mary replaces Mai Shiraniu in the Fatal Fury Team (don't worry, Mai is still present), while K' and Maxima split up their team leaving Benimaru and Shingo to make their own four man band of brawlers. Franchise poster boys Kyo Kusanagi and Iori Yagami also show up as lonesome warriors with no team, joined by mysterious newcomer Kula Diamond. We have a bit of a soft spot for newcomer Vanessa, a much prettier and hard hitting female version of Balrog, if you will.

This seventh entry of the King of Fighters series brings us some bittersweet memories, since it was soon after its release that SNK filed for bankruptcy, making fans fear that as advertised this truly was "The last battle of the century". Fortunately, and despite the bumps along the road, we are happy that the fate of SNK's games eventually turned 180º so we can still enjoy them on Nintendo's latest hardware.

Will you be giving your Joy-Cons a workout for The King of Fighters 2000, or are you already waiting in line to grab yourself one of those brand new arcade sticks heading to the Switch? Tell us in the comments who you think is the true King of Fighters.

PS: Before any NL readers point it out, yes we are well aware the latest millennium officially began on January 1st, 2001. But that title pun was too sweet to ruin.