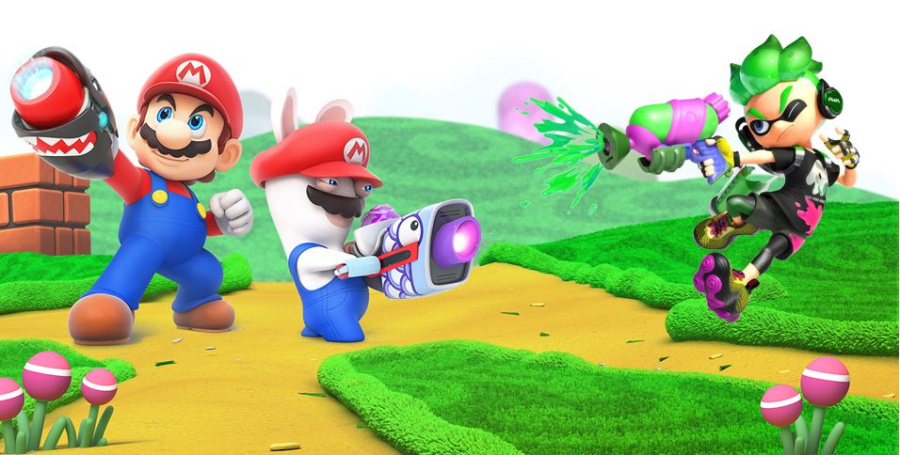 Game details on both Splatoon 2 and Mario + Rabbids Kingdom Battle have surfaced online. The information (first appearing on the Nintendo UK eShop) surrounding the two titles are as expected, detailing new modes of Splatoon 2 and the X-COM like gameplay of Rabbids whilst highlighting all the playable characters. 
More importantly, the file size for the pair when purchased digitally has now been revealed, confirming that Splatoon 2 will require 3.1 GB and Rabbids will only need 2.3 GB of space to download. 
While this may come as a surprise to some after The Legend of Zelda: Breath of the Wild took up a gargantuan 13.4 GB, recent releases have been on the lighter side with Mario Kart 8 Deluxe being 6.75 GB and ARMS coming in at 2.2 GB. 
Splatoon 2 is due for release on 21st July with Mario + Rabbids Kingdom Battle launching the following month on 29th August. Will you be downloading either?
[via comicbook.com, reddit.com]