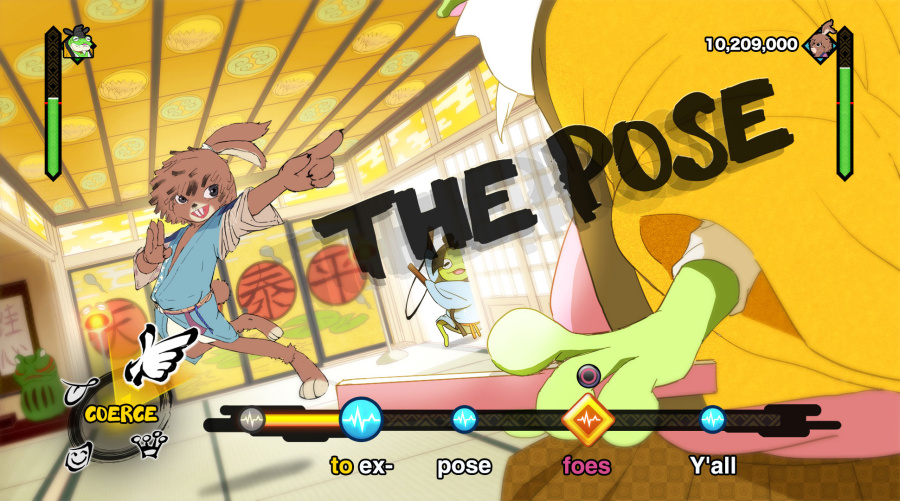 UPDATE: The Kickstarter page has now been updated to reflect the new Switch goal:
1) Our first Stretch Goal for Project Rap Rabbit triggers a Nintendo Switch edition at $1,500,000. 
2) Our backers will help shape what future Stretch Goals we'll feature in Project Rap Rabbit. 
3) Free digital soundtrack for all White-Label Edition (Digital) tiers and higher! 
4) A new early-bird digital tier!
---
ORIGINAL STORY: A few days ago a Kickstarter was launched for Project Rap Rabbit, a new music-based title from Masaya Matsuura (PaRappa The Rapper) and Keiichi Yano (Gitaroo Man). The campaign raised a few eyebrows thanks to its lofty Switch stretch goal, set at almost $5 million. For reference, the initial funding goal for the PS4 and PC versions is $1,100,000.
Following a rather negative reaction online to this news, the team behind the game has posted the following update:
Somebody's ripped down our Stretch Goals scroll! (Spoiler: it was us.) 

Firstly – Another huge, huge thank you to everybody who's backed, shared, liked, commented or even simply looked at Project Rap Rabbit so far. We've been blown away by the response since we first unveiled Project Rap Rabbit four days ago. Over the last 24 hours we've been taking the time to digest all your comments, wishes and feedback, and one request stands out above all others: a significantly lower Nintendo Switch goal.

We want to let you know that we hear you loud and clear. As a result, we are busy re-examining our Stretch Goal format to prioritise a Nintendo Switch version of Project Rap Rabbit above other features.

This is a process we need to undertake carefully and methodically, so please bear with us while we piece together our new plan. We'll update our Stretch Goals as soon as we possibly can – until then, keep the comments flooding in on social media and here on the Kickstarter page, and we'll continue to answer all your questions.
We've not heard yet what the Switch stretch goal will be, but we'll let you know the moment it is confirmed.
Are you glad that this feedback has been taken into account, and will you be pledging some cash as a result?
[via kickstarter.com]