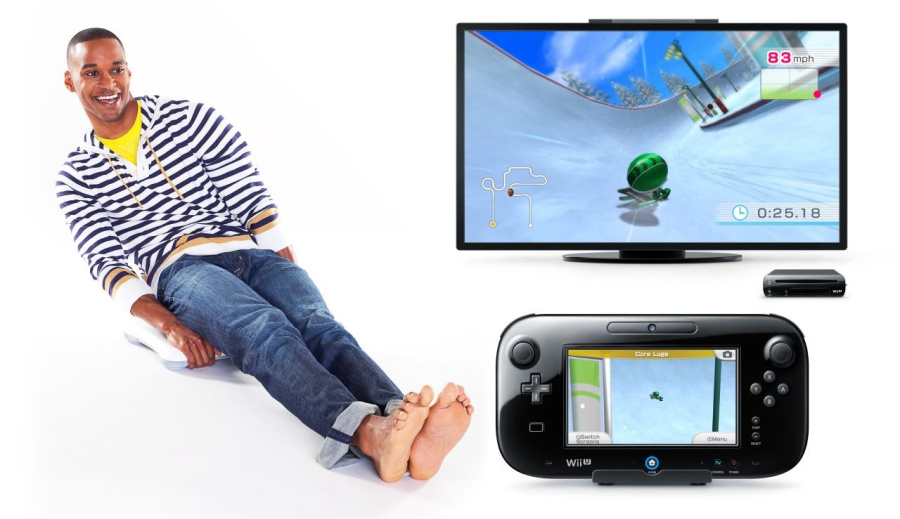 Wii Fit U has had an odd history to date, arriving with a neat download trial and Wii Fit Meter offer, but having issues making it to the retail market. The retail disc version was delayed to 6th December in Europe and failed to make an impact on the charts, while in North America alternative official Nintendo websites cited 13th December and "Holiday 2013" as release dates.
As spotted by Nintendo Enthusiast, Nintendo's made a stealthy adjustment to list the physical retail release for 10th January 2014; these offerings will include a disc + meter, as well as the full package of those two items and a Wii Balance Board. Not only does Nintendo's official game page have this date, but a number of online retailers are also showing the same; that's plenty of evidence to confirm the delay.
In a sense delaying the physical retail bundles makes sense, as Nintendo of America can target an audience keen to shed Holiday pounds and, presumably, prepare a marketing campaign to push the message home for new adopters. The most recent trailer tellingly only references the Wii Fit Meter and download trial offer, aiming the message at those that own a Balance Board from the Wii generation. The delay also keeps the release away from the excessively crowded market this month, which may be damaging the physical version's fortunes in Europe — it certainly has in the UK, based on the charts.
Are you disappointed in this delay, or do you think Nintendo of America has made the right call?