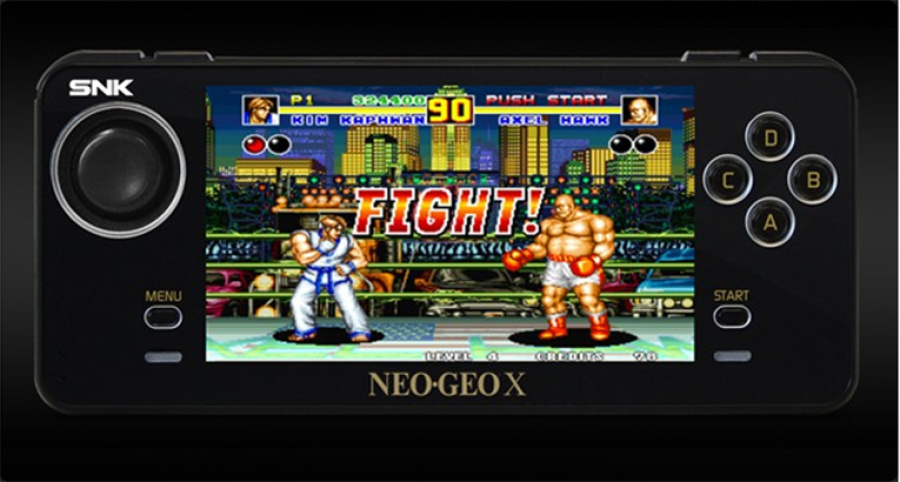 Yesterday we reported that SNK had retracted its license and demanded an end to the manufacturing and sale of the Neo Geo X, a portable version of the iconic '90s console. We rather thought that'd be the end of the matter, as the IP holder had issued a rather blunt demand — lesson learned, never underestimate the power of contracts and lawyers sharpening pencils. Basically, Tommo has rejected the termination demand — men and women with briefcases are no doubt preparing for battle.
As a reminder, SNK issued the following statement to half production and sale of the Neo Geo X and related products.
In order to protect our intellectual property rights such as 'NEOGEO' and 'SNK', decisive measures will be taken against all unapproved NEOGEO X products not subject to the License Agreement.
Tommo, for its part, has fought back and stated that its license runs until 2016.
Tommo has performed all of its obligations under its license agreement with SNK and is disappointed by SNK's sudden and unjustified termination of the agreement.

Tommo has demanded that SNK retract its press release and any attempts to terminate the license agreement.

We're continuing to sell Neo Geo X products, including the Neo Geo X Gold System, Arcade Stick, Mega Pack Volume 1 and Classics Volumes 1-5. The license agreement which allows Tommo to sell and market these products remains in effect.
Blaze, the distributor of these products in Europe, has unsurprisingly supported Tommo's stance, issuing the following statement to Eurogamer:
Blaze will continue to market and sell all the Neo Geo X Product range and fully support all end users, retailers and distributors in the territories we are responsible for
Let battle commence.
[via eurogamer.net]