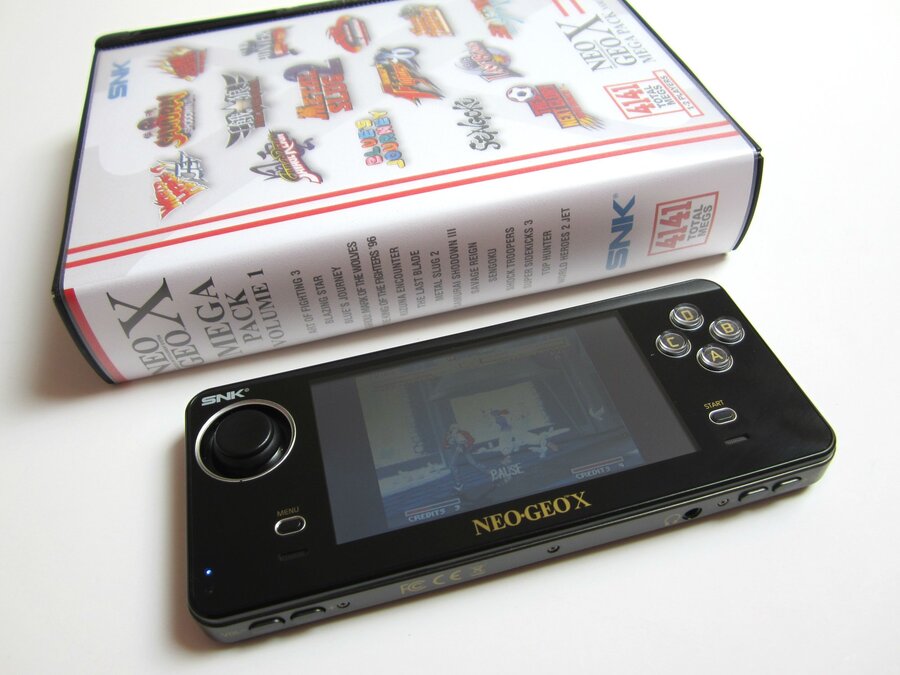 Not so long ago we reviewed the Neo Geo X and Mega Pack Volume 1, a potential low cost option for gamers to own a piece of portable hardware that could run games from the iconic system, ideal if a Wii Virtual Console or pricey Neo Geo system aren't handy. While it had its merits, our conclusion reflected some disappointment in certain aspects of the hardware, leading to a sense of missed opportunity.
However, the elements which hold the Neo Geo X back — the poor quality screen, unimpressive battery life and outdated game delivery method — sour the experience slightly. The Neo Geo X may well end up being more authentic than intended — it's destined to be adored by SNK devotees and is unlikely the find mainstream acceptance — just like the original system.
It seems that SNK isn't keen on the machine either, as somewhat out of the blue it's withdrawn the license from the Neo Geo X manufacturer Tommo. The manufacturer has been ordered to cease "all manufacturing, distribution, marketing & promotion and selling" of the handheld, with that restriction reportedly also applying to the Neo Geo X Arcade Stick. Stock is supposed to be withdrawn from all retailers — online and offline — while SNK issued the following blunt statement.
In order to protect our intellectual property rights such as 'NEOGEO' and 'SNK', decisive measures will be taken against all unapproved NEOGEO X products not subject to the License Agreement.
Perhaps the disappointing performance of the X was an issue for SNK, or there were problems in other areas of the agreement or business. Whatever the reasoning, Tommo's dalliance with Neo Geo hardware is coming to an end.
[source kotaku.com]