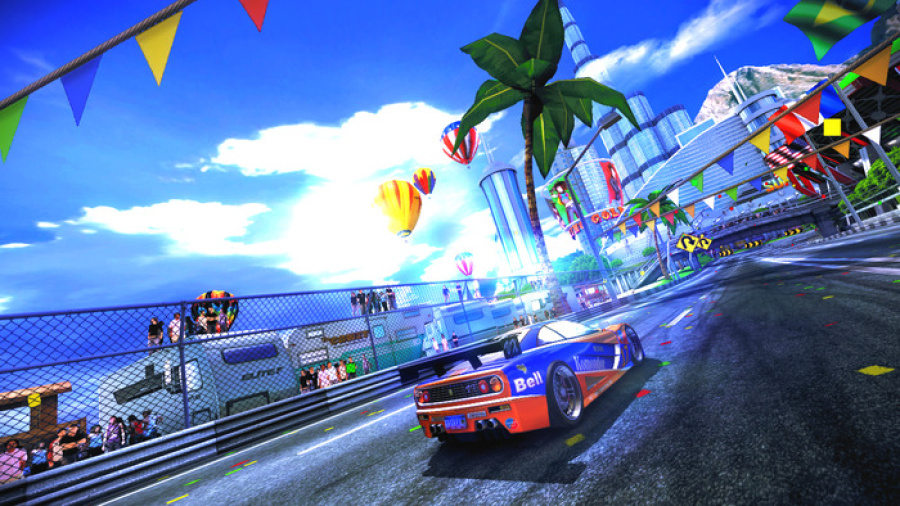 A little over a week ago we told you about The 90's Arcade Racer, a project from one-man Greek developer Pelikan13 with the goal of creating a new experience inspired by classic arcade racers such as Daytona USA and Sega Rally. In order to get the project over the finishing line for a release this year the developer has taken to Kickstarter; at the time of writing he's creeping closer to his $10,000 target with 19 days still to go.
Although the initial plans were for PC, Mac and Linux releases, Pelikan13 had suggested that he'd like to release the title on Nintendo platforms, with the Wii U eShop seeming like the most likely fit. At that point it was an optimist's hope, but a new update suggests not only that the project has attracted interest and new resources, but that Wii U may have just become a bigger priority.
Since the project went live there have been some very exciting developments that I can't talk about yet but the game could be heading for the TV. This is not a one person project anymore and I hope U Wiil stay tuned for more news. In the meantime I've added a couple more screenshots on the main page.
That's a big hint that Nintendo's system is on the cards, while it seems that the project has earned the developer some additional support. We'll let you know if concrete details emerge, and the trailer is below if you want to check it out.
Thanks to Matt Sephton for the tip.
[via kickstarter.com]