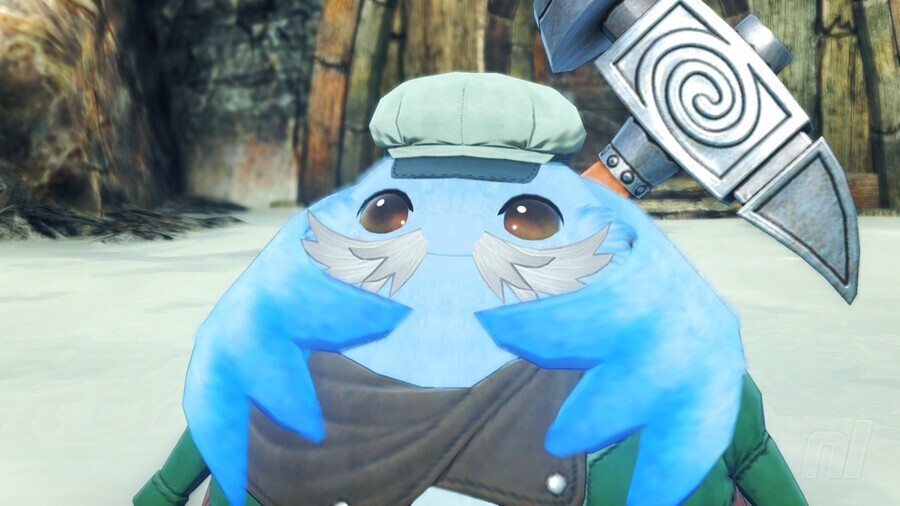 'Uniting The Seven Nopon' is a quest that you'll get served up quite late into Xenoblade Chronicles 3 and it charges you with finding and speaking to a handful of Nopon who wield Ultimate Hammers before reuniting them in order to unlock the ability to upgrade your weapons. Sweet!
But where are all of these elusive Nopon? Well, let's find out.
Xenoblade Chronicles 3 - How To Complete The 'Uniting The Seven Nopon' Quest
Nopon Locations
NOPON NAME
REGION
LOCATION
BurrBurr
Fornis Region, Full
You'll find BurrBurr next to Sage's Domicile on the rocky outcrop where you first meet SkillSkill and unlock the Nopon Coin Xchange

Tempapa
Cadensia Region, Full
You'll meet Tempapa during the "Culinary Repertoire" Hero Side Quest. Return to his home after completing this quest to speak to him
PanePane
Aetia Region, Full
You'll meet PanePane early in the game and can return to him at the Hillside Ferronis Hulk to speak to him during this quest
Gin-Gin
Pentelas Region - Maktha Wildwood Lower
You'll find Gin-Gin in his treehouse across the far side of the central poisonous swamps in this small area
FixiFixi
Cadensia Region - Li Garte Prison Camp
Once you've liberated the prison camp, you'll find FixiFixi in a cell to the right of Cell #1 Rest Spot. You'll need to have Valdi in your squad or he'll refuse to speak with you properly
Riku
Any Rest Spot
Once you've rounded up the full crew above, head to any rest spot to have a discussion with Riku that initiates his part in proceedings
How To Upgrade Weapons
Once you've reunited the Nopon you'll unlock the ability to upgrade your weapons using those fancy Origin Shards you've been gathering up during your adventures. Head to Samon's workshop in the City Interior, as indicated in the quest itself, to kickstart all of this.
Once you've finished the quest you can then return to Samon to hand in shards that allow him to upgrade each party member's default weapon. However, this upgrade is purely cosmetic, so don't expect a massive boost to your fighting abilities here!
---
This article is part of our Xenoblade Chronicles walkthrough and guide series. We'll help you survive your journeys across Aionios with information you'll need to make the most of the game, such as How To Unlock Traversal Skills (Wall Climbing, Rope Sliding, Scree Walking, Hazard Neutralization), How To Unlock And Upgrade All Heroes And Classes, How To Get Affinity And XP Rewards from Collectopaedia Cards, and How To Unlock The Nopon Coin Xchange.
We'll also let you know where to find Every Rest Spot Location, All Unique Monster Locations along with locations in the Keves Castle Region, Pentelas Region, and Origin Interior, and Every Ferronis Hulk Location, plus All Meal Recipes, Effects & Where To Find Them, and advice on whether you should play the previous Xenoblade Chronicles games before starting XC3.
And finally, you can check out our review and Where to Buy Xenoblade Chronicles on Nintendo Switch, if for some reason you haven't yet picked up the game!