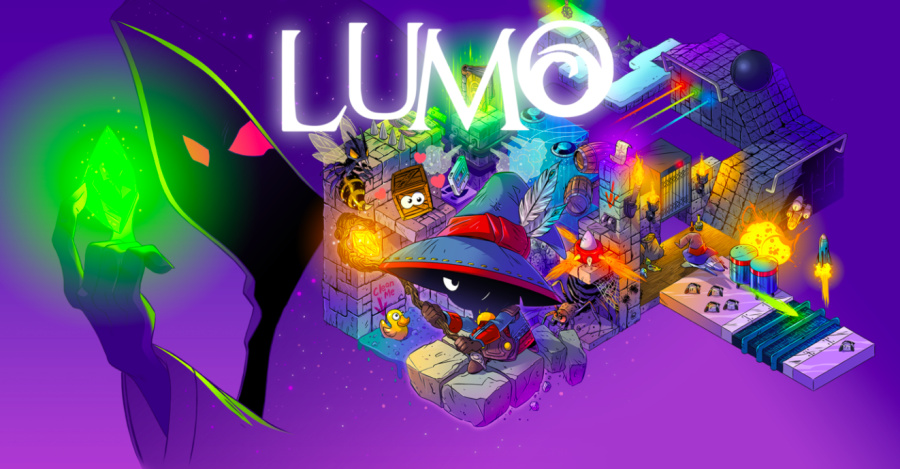 Lumo creator Garth Noyce has revealed that his critically-acclaimed isometric adventure is coming to the Nintendo Switch.
Inspired by the likes of Knightlore and Equinox, Lumo has already met with a rapturous reception on Steam, PlayStation 4, PS Vita and Xbox One, and will make another welcome addition to the Switch library.
Noyce states that it's "basically identical to the PS4 version," including graphical effects. He also says that it "feels fantastic playing it handheld."
Here are some official details:
Witness the rebirth of a genre in Lumo – a classic isometric adventure with a modern twist for gamers young and old alike!

As a contemporary take on the long-lost isometric platform genre, Lumo can be enjoyed by anyone looking for an absorbing, challenging and rewarding adventure. But for those who lived through the golden age of videogames – the 80s and early 90s – or know about the games and culture from that time, layer upon layer of nods, winks and touches to those times help build upon an experience that's as heart-warming as it is exciting!
With over 400 rooms across four unique zones, six hidden mini-games and all kinds of secrets to uncover, Lumo is a true voyage of discovery. How much you discover just depends on how hard you look… 

+ Lumo revives the long-lost art of isometric platforming, while bringing a charm of all its own to the genre. 
+ Over 400 rooms will test your skill, each one a self-contained challenge to overcome. 
+ The more you look, the more you'll find – from a hugely absorbing adventure on the surface to all kinds of secrets to find underneath! 
+ A true love letter to the golden age of gaming… adventures don't get much more heart-warming than this!
Have you experienced Lumo on other systems? If so, will you double-dip on Switch? Let us know your thoughts with a magical comment of your own below.
[via twitter.com]